Switch from Access Legal Software to Osprey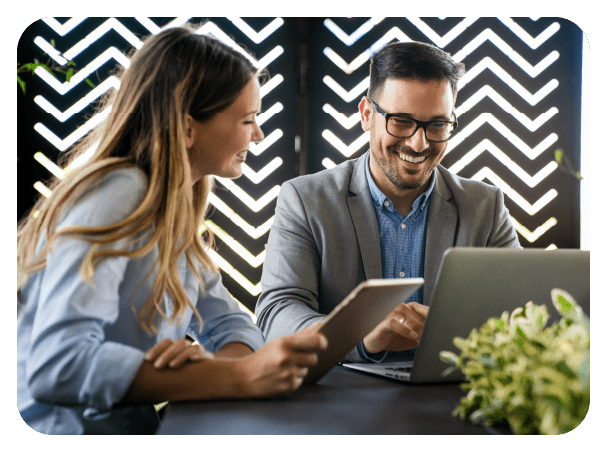 Partner with Osprey to maximise value from your legal software
If you're currently using Access Legal Software, or any of their acquired systems such as DPS, Eclipse, or Select Legal, and you're looking to switch to a provider with all-inclusive training and telephone-first support, then partner with Osprey Approach. We provide an all-in-one legal software solution with complete implementation and data migration support. Using our tried and tested method, we'll help you to transfer your data, configure the system and train your team. Get started today to improve efficiencies, reduce risk, and enhance client service across your firm.
Why choose Osprey Approach?
Telephone-first support

You'll always get through to one of team, rather than an online bot or ticketing system, so you'll no longer be delayed and have to wait for support fixes or advice. Contact our UK in-house support team between 8.30am and 6.30pm Monday to Friday so you can get on with running your law firm.

Training included

All users have unlimited access to trainer-led courses to help you utilise Osprey to meet your goals. You'll also have 24/7 access to the Osprey Academy which hosts hundreds of how-to guides, video, and online interactive courses to help you improve your use of the software.

All-in-one platform without reliance on third-party systems

Developed in-house, Osprey is an all-in-one legal accounting, practice, and case management solution. So, you can manage your clients, cases, financials, and practice without relying on several, disparate systems. With your data centralised in one platform you can improve efficiencies, visibility, and control over your firm.

Digital tools to enhance client service

Delivering quality client service is a must for modern law firms to stay competitive and Osprey offers extensive client management tools that help improve collaboration and manage expectations. Provide real-time updates, electronic signatures, and digitally onboard clients for a convenient, five-star service.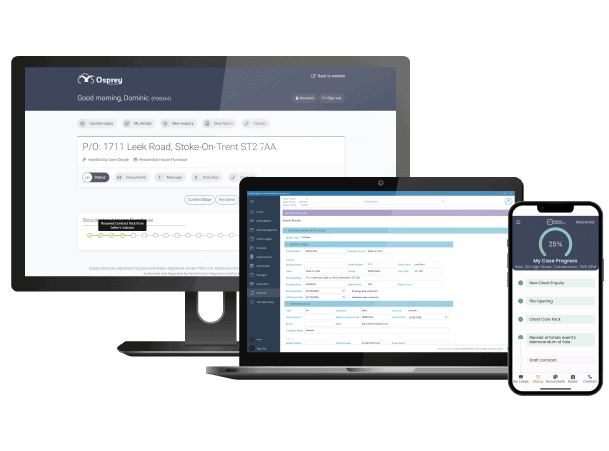 Trusted by law firms across the UK
0
1
2
3

4

Access to Osprey data migration 
All your essential case, client, and financial data and documents can be migrated from Access Legal Software including:
Client & contact information
TTime recording entries & activity codes
Case documents, files, emails etc
Branches, departments, & work types
Fee earners and charge out rates
Bank details, accoutning periods & VAT quarters
Matter details
Nominal & purchase ledger balances
Bank transactions & reconciled bank accounts
Client ledger balances, accounts, & deposit balances
Unpaid bills and disbursements
Work in progress balances
Frequently Asked Questions
How long does it take to switch from Access to Osprey?

This can vary between firms and can depend on the complexity of the data you hold and how many users you're migrating. Small law firms – who have little data and few users – can be set up very quickly, but on average firms go live around three months after the agreements is signed.

How much does it cost to implement legal software?

Costs can vary, and this will depend on the volume and complexity of the data and documents you want to migrate.

However, we do not require any up-front implementation fees to start your project. Any costs are spread over your monthly fees to avoid initial outlays. It's important to choose the right software solution for your firm so we ensure implementation costs aren't a barrier to using Osprey.

Will I be able to migrate my data and documents from Access to Osprey?

We've completed many data migrations from Access systems to Osprey, therefore you can be confident your data can successfully be imported into Osprey.

Do you offer training for the whole team?

We offer a full training programme during the implementation phase to help your team gain the confidence they need to utilise Osprey. You'll be trained by our UK-based, in-house team that have worked with the software for many years.

We also offer all inclusive, unlimited training for all users for the life of the contract. So, you can access our trainer-led courses, or online interactive sessions and our how-to videos whenever you need them.

Do we have access to someone for support during the implementation process?

Yes, you will. You'll have a dedicated project manager to assist you through the entire implementation phase. You'll also have priority support access during the go live phase of Osprey and you'll always have access to our UK support team throughout the life of your contract. Your entire team can access telephone-first support and unlimited training, at no additional costs, so you're always supported.
See Osprey in action
Discover the power of Osprey Approach in a free, no obligation demonstration, and learn why thousands of lawyers trust our software solution to manage their firm. Complete the form and a member of our sales team will be in touch to find out more about your firm's needs and to book a meeting at a time that suits you.