Osprey Approach Integration Webinar Series
The integrations webinar series is here to help you maximise your use of Osprey Approach to increase efficiencies, boost productivity and improve profitability.
Enhance Osprey with powerful integrations
Are you looking to modernise and streamline your processes to help manage your growing workload and to deliver an excellent, digital service for your customers? You can do that with the market-leading Osprey integrations.
Watch previous webinars on-demand, sign up to future webinars or book a demo with our team to get started today.
Discover the power of the Osprey integrations
See our integrations in action with a personalised, no-obligation demonstration to see how the Osprey integration partners will benefit your firm.
Watch the integration webinar series on-demand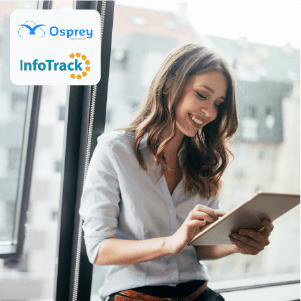 InfoTrack
Join Osprey's Support Team Leader, Matt, and InfoTrack's Integrations Manager, Rich, to find out how you can reduce your administrative workload, improve accuracy and centralise your data with the Osprey and InfoTrack integration.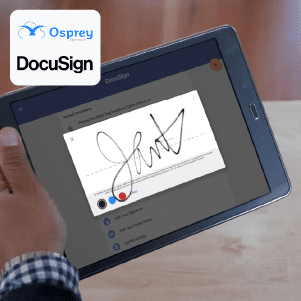 DocuSign
Join our Support Team Leader, Matt, who discusses the powerful benefits of electronic signatures, addresses the key concerns firms typically have and answers your DocuSign integrations FAQs.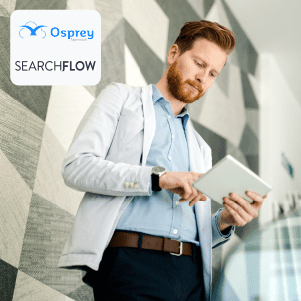 SearchFlow
Join Osprey's Support Team Leader, Matt, and SearchFlow's National Sales Manager, John, to discover the features and benefits of the SearchFlow and Osprey integration that will help you be efficient and stay compliant.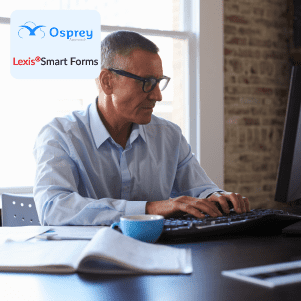 Lexis Smart Forms
In this webinar we discuss the powerful and intuitive features of the Lexis Smart Forms and Osprey integration that will help to free up your firm for more valuable work. Find out how you can be more efficient, accurate and productive.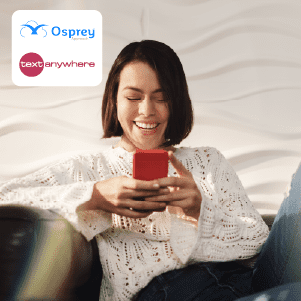 TextAnywhere
Discover how the TextAnywhere and Osprey integration helps your firm win new clients and build stronger relationships, by enhancing the service you provide, in this webinar.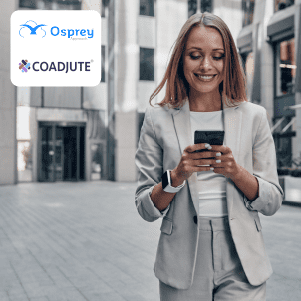 Coadjute
Coadjute's network is designed to connect the existing software solutions used across the property market to provide a single source of truth for conveyancers. Be one of the first to hear about the Coadjute and Osprey integration in this webinar.
See Osprey in action
Discover the power of Osprey Approach in a free, no obligation demonstration, and learn why thousands of lawyers trust our software solution to manage their firm. Complete the form and one of our product experts will be in touch to find out more about your firm's needs and to book a meeting at a time that suits you.