Easily communicate & collaborate with third parties
Improve efficiencies and boost productivity with a secure web portal that allows you to work effectively with third parties to speed up case progression.
Legal web portal software for third parties
Reduce manual chases, improve communication and easily collaborate on matters using the Osprey web portal to effectively work with third parties.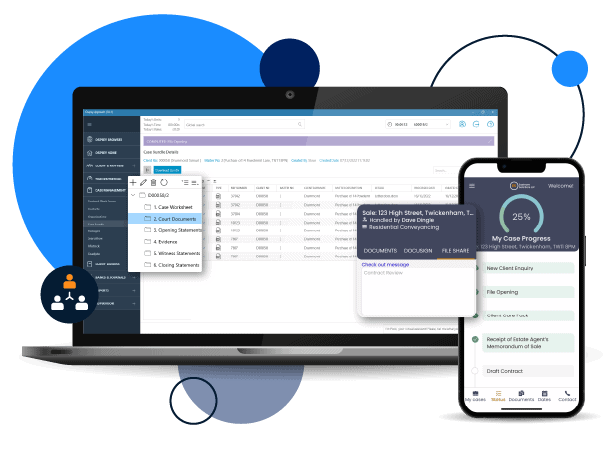 A single source of truth
Use the Osprey secure web portal to share updates, data and documents with third parties. The web portal provides a central place and a single source of truth for third parties to access details on a case. Everyone is on the same page when you can easily see the latest documents and case progression details, which avoids time-consuming manual phone or email chases.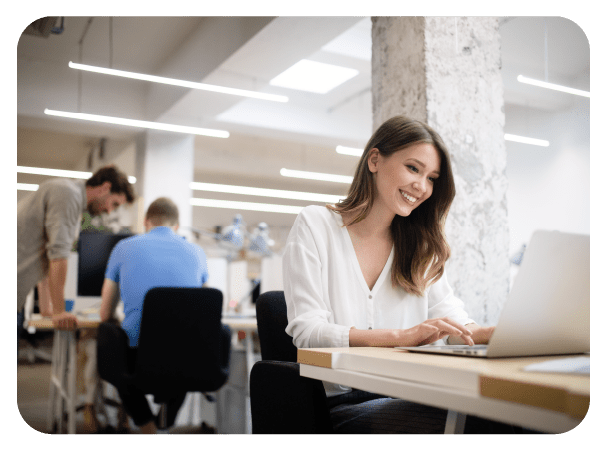 Speed up case progression
The web portal enables multiple parties to access and collaborate on the same document, helping to avoid back and forth emails of updated draft contracts or agreements. Documents can be uploaded into the portal, then 'checked-out' by third parties for amendments and edits to be made easily. A full revision history is retained so you're always in control but manual administration is reduced. Avoid sending sensitive data and documents via email and start work effectively in the Osprey web portal.
Key web portal software features

Securely share documents
Share and collaborate on documents with third parties. Easily upload documents or files into the client portal for third-parties to download or edit.

Case updates & key dates
Automatically share case updates with all parties to reduce calls and emails. Post key dates and critical deadlines to avoid delays.

Retain control
You select which documents and details are displayed in the web portal, so you retain complete control of the matter. You can revoke or limit access at any time.

Case bundles
Easily create court bundles within Osprey and share securely in the portal without battling with large file sizes in emails.

Referrals & quotes
Third parties, such as estate agents, can send over referrals and quotes via the portal to help keep enquiries organised.

Track document edits
Enable check-in /out functionality on documents for streamlined collaboration on files. Easily make edits on Word documents and ensure version control is maintained.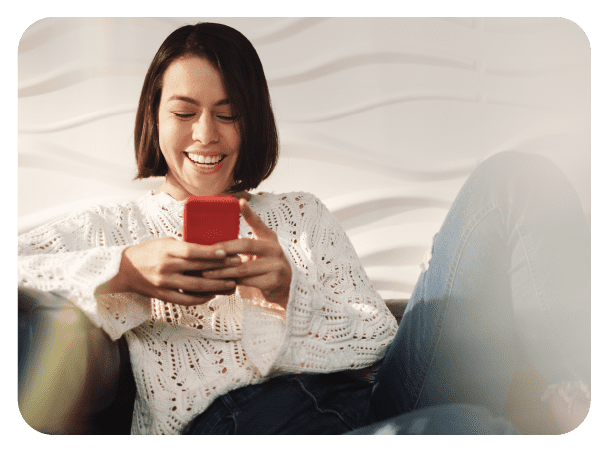 Client portal software is the future for law firms
Read our guide on client portal software for law firms to discover why you should implement a client portal, how to successfully navigate implementation and the features that will benefit your firm.
Frequently Asked Questions
Is the web portal secure?

The web portal is an extension of the Osprey Approach software so it is protected and secured by the same measures as the Osprey system. This means sharing data in the web portal is much more secure than sharing data via email or in the post as the data can't be intercepted on transit.

If my law firm uses the web portal so we retain control over what others can view?

Your firm always retains control of over the information you share with your customers or third parties when using Osprey. You can pick and choose what data, documents and updates you share and what you keep internal.
See Osprey in action
Discover the power of Osprey Approach in a free, no obligation demonstration, and learn why thousands of lawyers trust our software solution to manage their firm. Complete the form and a member of our sales team will be in touch to find out more about your firm's needs and to book a meeting at a time that suits you.