Legal case management software for solicitors
Reduce your workload pressure, easily stay compliant, provide quality client service, and save valuable time with the Osprey Approach all-in-one case management solution. Rely on the digital tools within the solution to do the heavy lifting throughout the case management process, so you're free to focus on the tasks that earn you fees.
Solicitors can reduce workload pressure and maximise billable hours with legal software
Osprey provides the digital tools and flexibility, so you can work where, how, and when you want. The solution supports solicitors in their daily tasks and responsibilities and helps to streamline, standardise, and reduce risk so you can be confident in the service you provide. No matter the area of law you practice or the size of your firm, you take advantage of the Osprey solution to work smarter and reach your goals.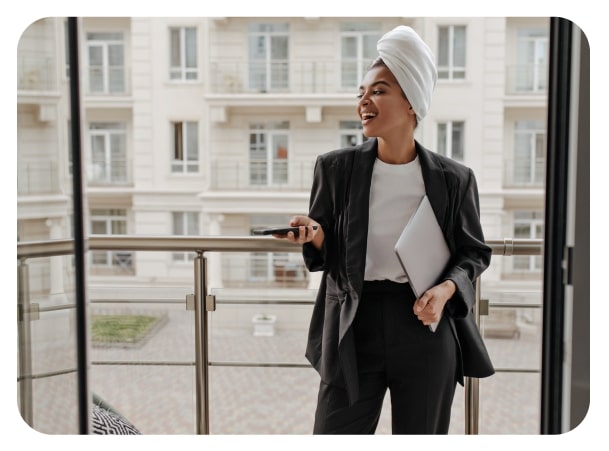 Increase productivity
Implement time-saving tools that enable you to increase efficiencies across your case management tasks so you can do more with less.
Automate admin tasks
Osprey provides freedom from lengthy admin tasks using configurable automated workflows to standardise and streamline case management processes helping you to stay efficient, compliant, and organised.
Digitalise processes
The centralised Osprey solution provides a single platform to manage your cases and clients, which avoid disparate systems, physical files, and duplicating data entry. Digitalise and streamline your case management processes from end-to-end so you're in control.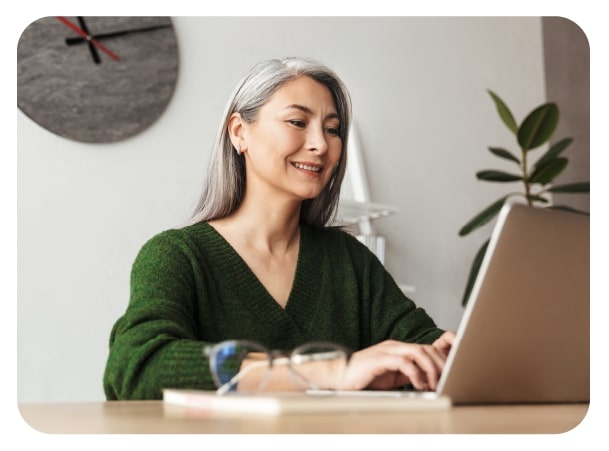 Stay in control of your cases
We know your days are often unpredictable, and with increasing workloads and growing pressures, staying on top and in control of your cases isn't easy. Osprey provides solicitors with the tools you need to manage your cases how you want and when you want. Access client and case data on the go, from any device, so you'll always have visibility of the data and documents you need. The solution provides support, think of it as your digital personal assistant, which aids compliance, improves due diligence, enables you to view cases at a glance as well as provides deeper insight into performance, and ensures you never miss a deadline, key date, or meeting.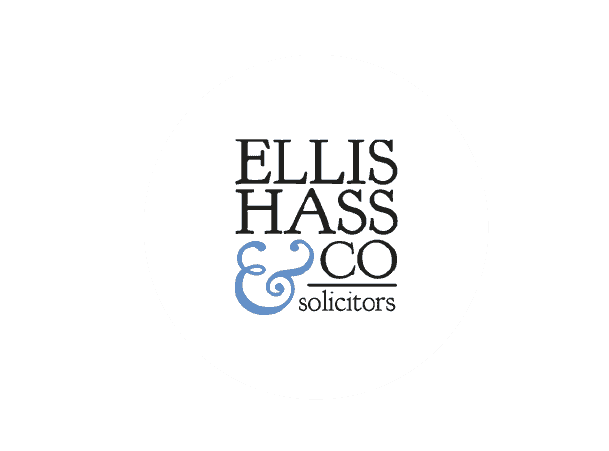 Ellis Hass & Co rely on Osprey in their journey to become fully digital
"We're well on our way to becoming fully electronic and Osprey has been absolutely pivotal in that, because it has the facilities we need to be able to store documents electronically in the case management system. We've found it very flexible and exactly how we thought it was going to work. Because we do a lot of remote working, Osprey has been really well suited to us."
Greg Bower, Associate Solicitor, Ellis Hass & Co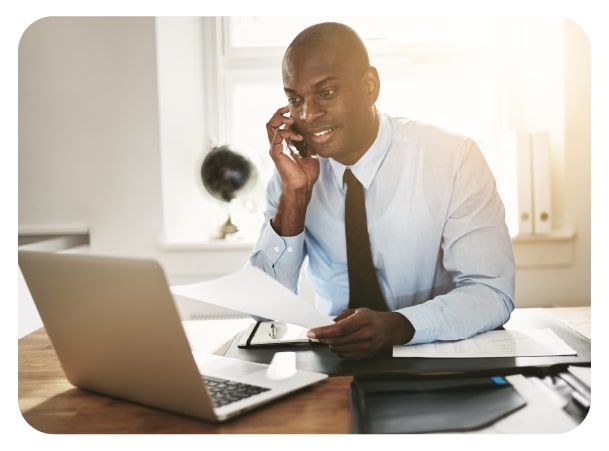 Easily communicate and collaborate with clients
Quality client care is a top priority for solicitors, but so is managing client expectations and staying in control of the collaboration. Osprey makes client communication and collaboration easy with templates that help you to schedule communications, secure portals that keep case management centralised and simple, and integrations that help to improve speed and effectiveness. Capturing data, updating on case progression, and editing documents can all be managed within the client portal, so data is centralised, secure, and digitalised. Avoid getting chased from clients and provide a modern and transparent service that positively effects your firm's bottom-line with Osprey Approach.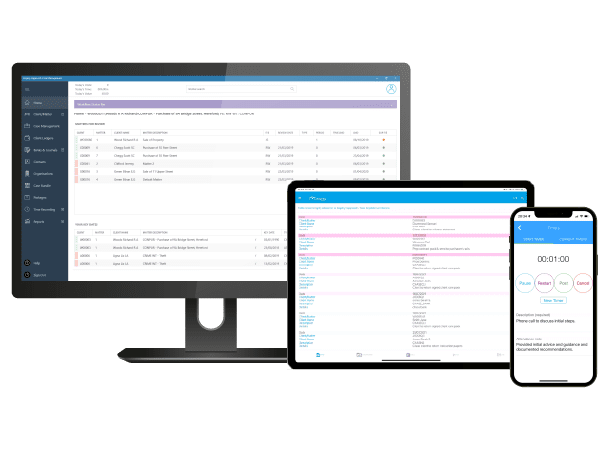 Case management features designed for solicitors:
Specialised workflows
Osprey includes over 50 configurable workflows, developed for specific areas of law and particular legal processes, that are designed to streamline, automate, and standardise tasks across a firm. Save time, reduce risk, and get more done faster with Osprey workflows.
Integrated time recording
Capture every moment of time with ease using the Osprey integrated time recording app, accessible from your phone. Maximise your billable hours with handy prompts, automated recording, and stopwatch timers.
Court bundles
Speed up and simplify the creation of court bundles with Osprey's court bundle feature that automatically orders, paginates, formats, and bookmarks.
Document production
Easily generate, edit, store, and share documents in one centralised solution to reduce admin and errors. With integrated time recording, electronic signatures, and auto-populate forms you can increase your productivity and maximise time.
Microsoft 365 integration
Connecting your most used business tools with Osprey Approach provides greater efficiencies. Integrate Microsoft Word and Outlook with Osprey so you can easily export files, share data, run workflows, and time record with ease.
The Osprey Approach all-in-one solution
The complete Osprey Approach solution combines comprehensive case management, powerful practice management, legal accounting, and streamlined client management – enabling your firm to run a streamlined and profitable operation that exceeds client expectations.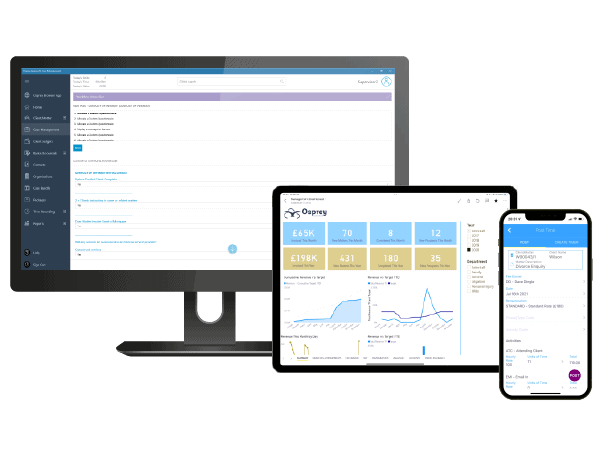 See Osprey in action
Discover the power of Osprey Approach in a free, no obligation demonstration, and learn why thousands of lawyers trust our software solution to manage their firm. Complete the form and a member of our sales team will be in touch to find out more about your firm's needs and to book a meeting at a time that suits you.