Legal software that works for all members of your firm
Connect your people and processes with a single platform that effectively manages your clients, cases, and finances. Gain visibility across your whole practice to make data-driven decision that drives your business forward.
Case management software for mid-sized & large UK law firms
Osprey provides firms with a flexible and scalable case, accounts, and practice management solution that streamlines operations, automates workflows, and provides data-driven insight so you can drive your firm forward. Effectively manage your people and processes from a single platform that reduces risk, centralises data, and drive efficiencies.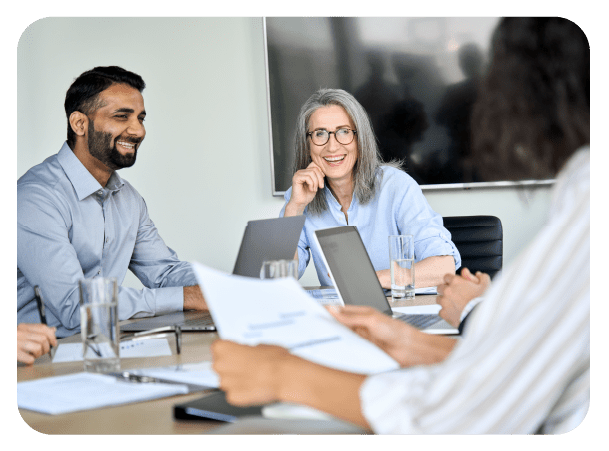 Powerful practice management software
Successful law firms need to drive long-term efficiencies, enhance client service, and improve profitability. Osprey Approach's legal practice management software provides the digital tools to manage your entire firm in a single end-to-end platform.
Legal Accounting
Integrate your accounting processes with all other departments to improve accuracy and process payments faster, so you get paid on time. Our HMRC and SRA compliant solution provides you with visibility and confidence that your financials are in order.
Reporting & Business Intelligence
Gain real-time insights into your firm's performance to empower your team to know when to make improvements and implement solutions in the present, and how to plan and forecast effectively for the future.
Compliance
Reduce the cost of staying compliant by utilising Osprey's compliance workflows and features. When integrated into a fee earner's daily workload, firms can easily follow best practices and meet accreditation and regulation requirements.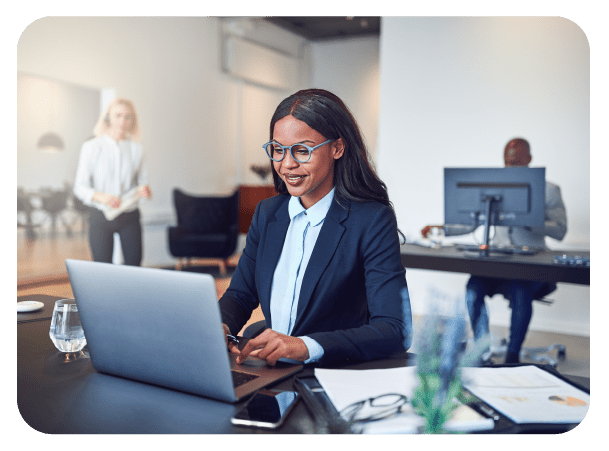 Comprehensive case management software
Osprey Approach is an end-to-end case management solution that enables you to manage every aspect of a case. Remove the risk of errors with a single source of truth that can be accessed from any device, no matter where your team is working.
Document & Form Production
Save time and money by creating, editing, and storing your documents and forms in the cloud. Osprey provides the tools that your firm needs to meet your paperless goals and to standardise your document production processes.
Time Recording
Avoid additional admin and effectively record in real-time using the in-app stopwatch or assign time values to documents and emails so that you can guarantee accurate billing.
Automated Workflows
Drive long-term efficiencies by automating time-consuming, repetitive tasks using Osprey's templated and configurable workflows. Reducing manual processes makes scaling simple so you can continue to grow your business.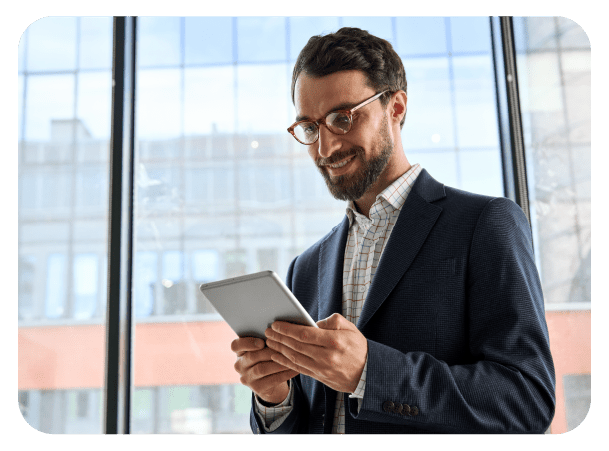 Effective client management solutions
Osprey empowers lawyers to effectively manage their prospective contacts to build strong, long-lasting relationships with existing clients and effectively communicate and collaborate with all parties to improve client satisfaction.
Legal CRM
Access a single source of truth for all of your contact data, communication history, enquiries, and previous case files in our GDPR and SRA compliant legal CRM. Easily analyse client behaviour, spot trends and never miss an opportunity to increase revenue in Osprey.
Client Onboarding
Maximise your marketing and sales efforts with a streamlined enquiry management and client onboarding solution that helps you balance driving efficiencies with delivering excellent client care.
Secure Web Portal
Turn complicated legal procedures into a simple and hassle-free process for your clients by providing them with a secure web portal. Collect data, share files, electronically sign documents and communicate securely in the Osprey client and third-party web portal.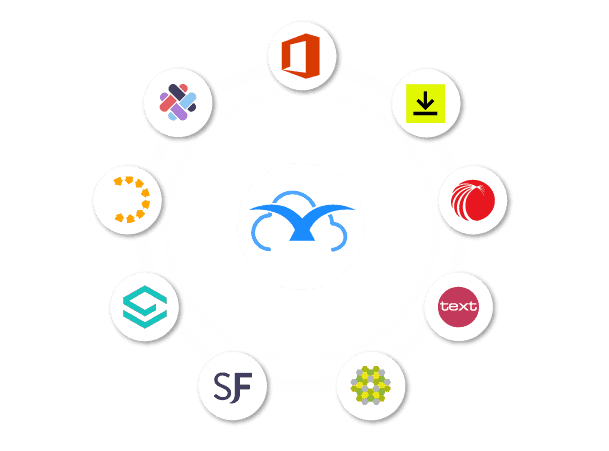 All of your applications in one place
Our market-leading integrations help you build a modern, effective and profitable firm. Avoid disconnected systems and gain control of your processes with a complete solution that enables you to get more work done, faster.
Frequently Asked Questions
Why should my firm choose cloud-based legal software?

Cloud-based legal software provides numerous benefits over traditional on-premise solutions, because hosting in the cloud offers more flexibility, heightened security, improved business continuity and reduced maintenance resource. Accessed via a browser or app, cloud-based software requires only an internet connection, which means your firm is free to work from any location – whether that's in the office, at home, on the go or any other remote location.

Furthermore, cloud software minimises the setup and maintenance costs and reduces CAPEX spend by using a rolling monthly fee model. It also reduces in-house maintenance resources, removes the need for costly hardware updates, improves security and makes software updates easier to manage.

What other applications does Osprey integrate with?
We specialise in many areas of law, can I use Osprey to manage every department in my firm?
Does Osprey provide managing partners with the visibility they need?

Managing your cases digitally in Osprey enables managing partners to have a clearer and more accurate view of case progression, client relationships and overall performance. Osprey has a comprehensive suite of reports that are designed to aid stakeholders at every level of your business to get the information that they require. With the addition of Osprey BI, managing partners can gain a deeper level of performance analytics and insights through interactive dashboards and advanced reporting. Discover more about our reporting tools. 

Can Osprey reduce the cost of staying compliant?

With our integrated compliance features and functionality & focused workflows, compliance tasks are simplified and automated to ensure that every member of staff is completing the required actions. When compliance tasks and best practices are automated you reduce the time spent manually completing them which means your fee earners are free to concentrate on their fee earning work, helping to improve profitability. Streamlining your compliance tasks in Osprey also demonstrates that you are taking risk seriously and helps you to demonstrate the processes you have put in place, which aids professional indemnity insurance proposal processes.

Can we automate processes with Osprey?

Osprey's workflow features allow you to automate standard tasks within your matters. You can prompt for data entry, key date reminders and client communications. Workflows also produce documents and forms based on criteria that are auto-populated with the data you store in Osprey. With our suite of focused workflows, all the hard work has been done for you and tasks can be easily completed. Find out more about our automated workflows.

What features does Osprey include?

Osprey Approach is an all-in-one practice and case management solution with integrated legal accounts, along with a secure web portal. The solution includes a variety of features and functionality that help to streamline case and practice management processes so you can run an effective and profitable firm that exceeds client expectations. To discover a full list of features and view the software in full, visit our solution page here.

Can we create our own branded web portal and app for our clients?

Yes. Ospreys client web portal and app can be branded to suit your firms identity, ensuring a seamless experience for your clients.
See Osprey in action
Discover the power of Osprey Approach in a free, no obligation demonstration, and learn why thousands of lawyers trust our software solution to manage their firm. Complete the form and a member of our sales team will be in touch to find out more about your firm's needs and to book a meeting at a time that suits you.