Downloadable legal tech guides, ebooks & reports
Law firm technology resources
Discover guides, ebooks, and reports filled with advice, top tips, and legal sector trends that make running a law firm easier. From enhancing client service, to increasing productivity, maximising returns on your legal investment, and successfully implementing legal tech into your firm, our resource library aims to help SME law firms reach their goals quicker and easier.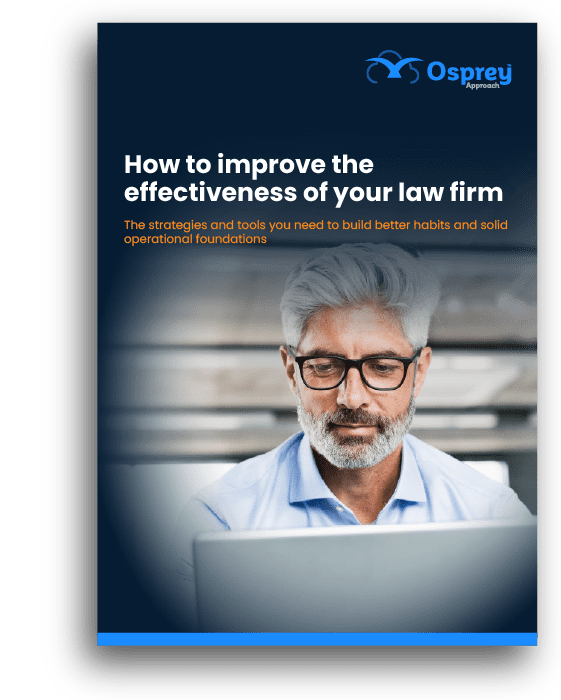 GUIDE
How to improve the effectiveness of your law firm
Do you have the right foundations in your firm to run an effective business? We've detailed the five pillars of how to create the right digital, cultural, and operational environment to help improve the effectiveness of your firm.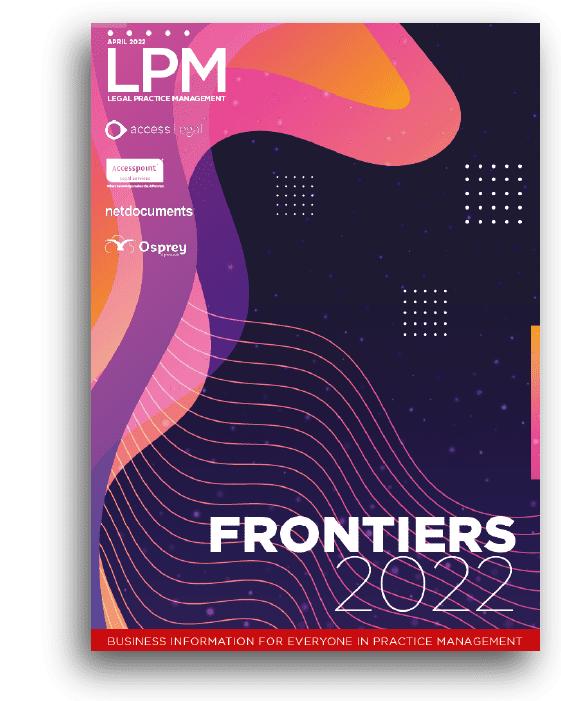 REPORT
LPM's 2022 Frontiers Report
Discover the biggest challenges, threats, priorities, and goals of UK SME law firms in LPM's annual report.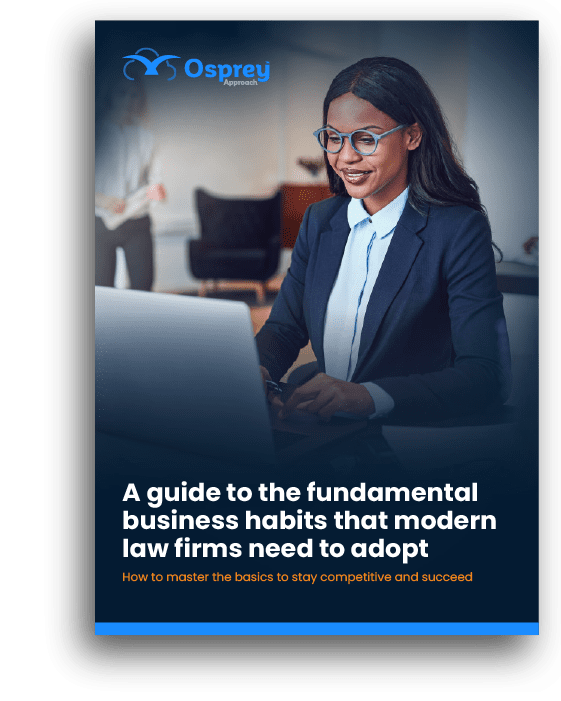 GUIDE
A guide to the fundamental habits firms needs to adopt
This guide looks at the fundamental business habits and mindsets all modern law firm need to adopt in order to stay competitive long-term.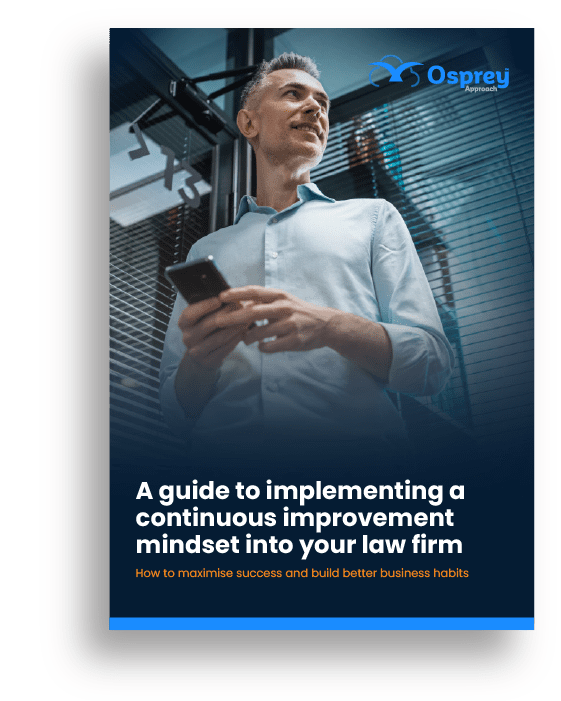 GUIDE
How to implement a continuous improvement mindset into your law firm
Download the five-point CI plan that'll guide you to successfully implement a continuous improvement mindset, which will help to optimise your operations.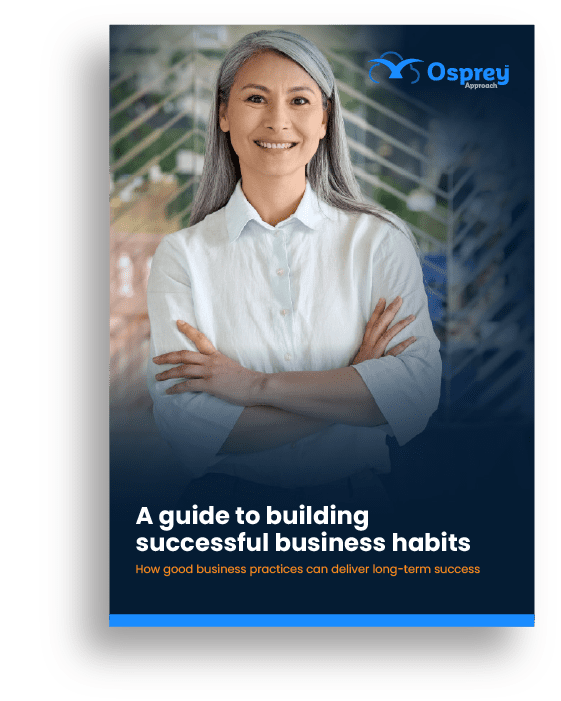 GUIDE
A guide to building successful business habits
Discover how to review your existing habits, implement small incremental improvements, and utilise technology to build future-proofed digital foundations.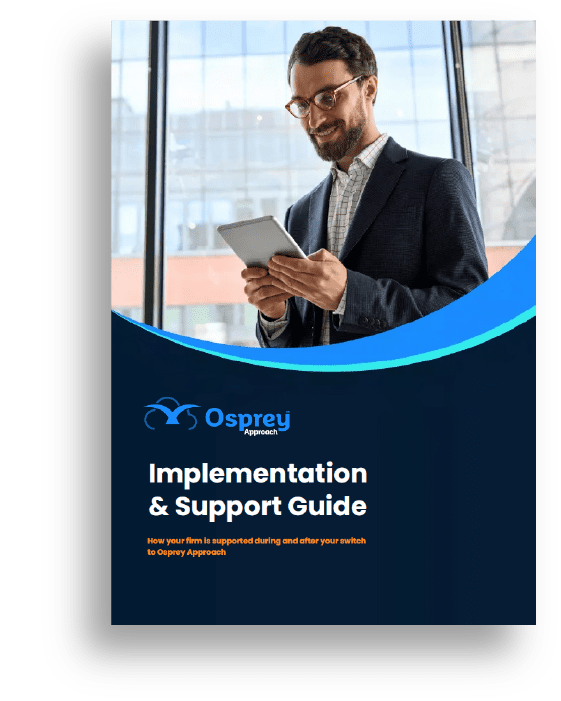 GUIDE
Osprey's Implementation & Support Guide
Find out how we make switching software to Osprey easier with our tried and test implementation process and our unlimited training & support.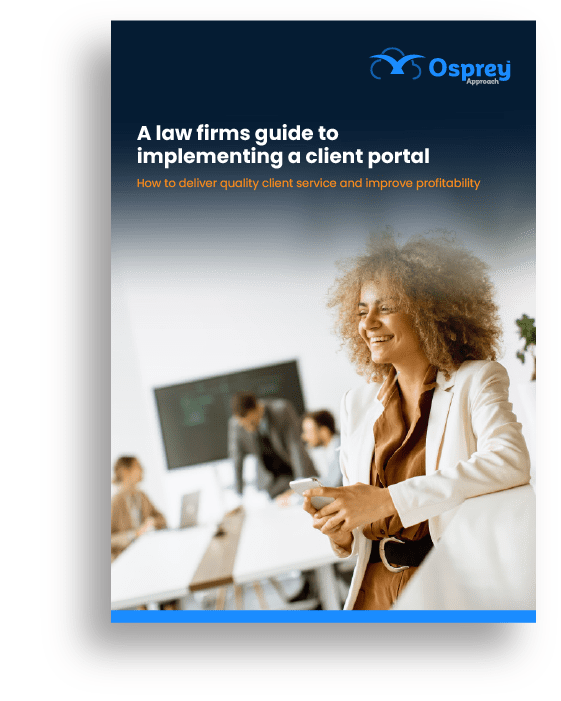 GUIDE
A guide to implementing a client portal
This guide looks at the importance of providing a self service client portal and app into your firm and quick tips to successfully implement the solution.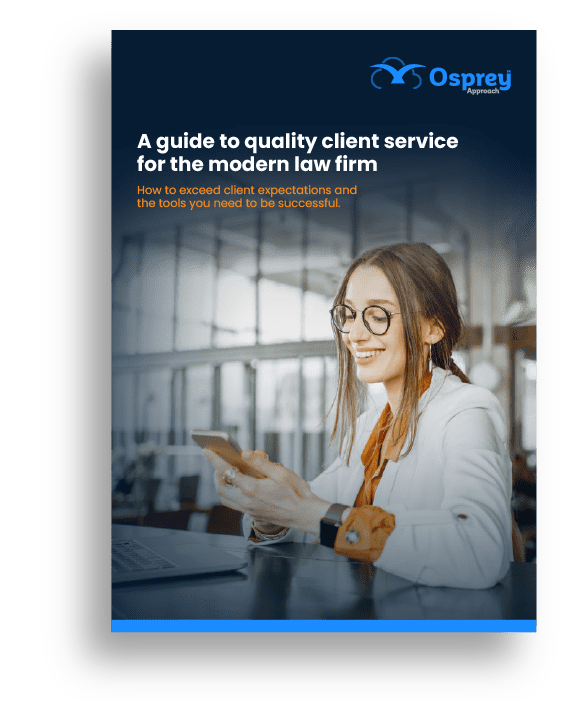 GUIDE
A guide to quality client service for the modern law firm
Find out how to exceed your clients' ever-increasing expectations and the tools you need to do it.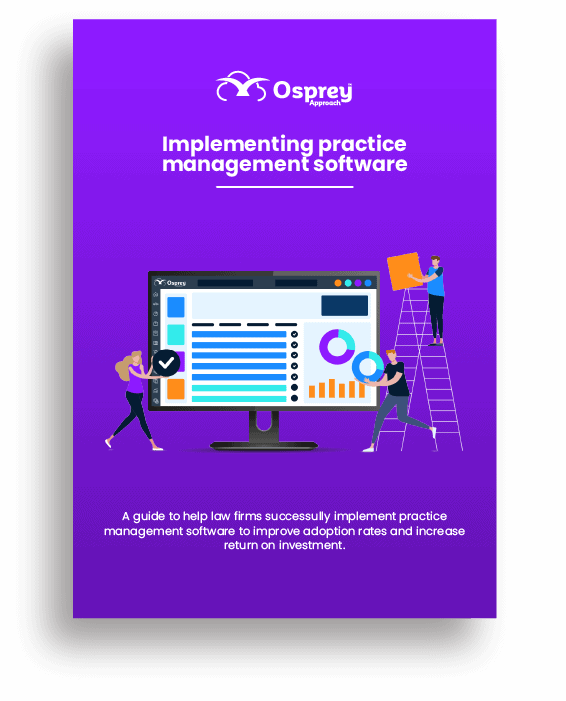 GUIDE
How to successfully implement practice management software
You ability to achieve ROI on your software investment will be effected by the success of the implementation process. This guide helps to demystify the process and support your journey.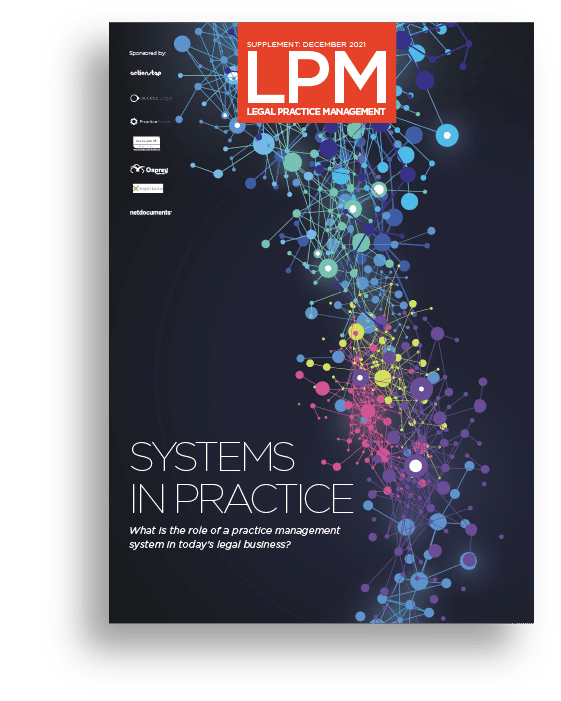 REPORT
What is the role of a PMS in today's legal business?
Download LPM practice management software supplement to discover the role the technology plays in SME law firms.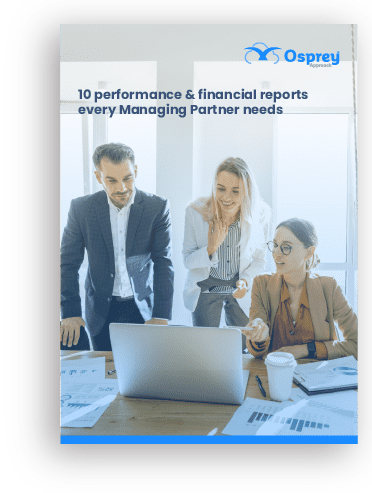 EBOOK
10 reports every Managing Partner needs
Make smarter business decisions with accurate data-driven insight. Discover the top 10 reports that will help you stay in control of your firm.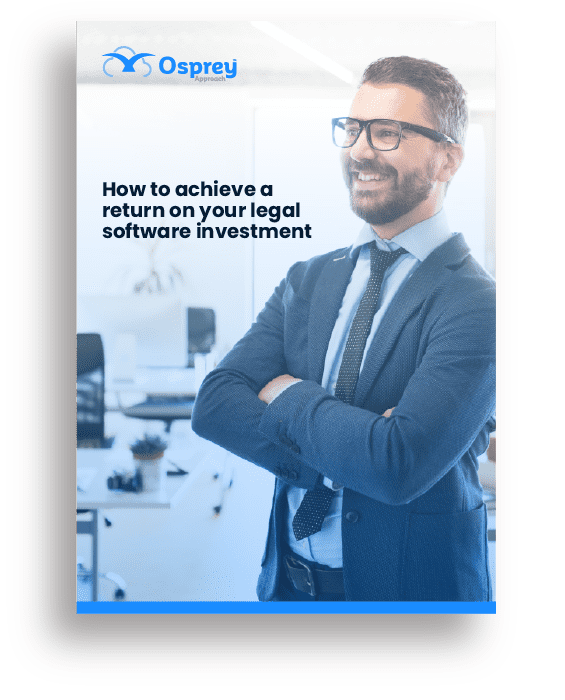 EBOOK
How to achieve ROI on your legal software investment
Find out how to maximise your return on investment through implementing a simple mindset into your firm that helps you increase value and utilisation.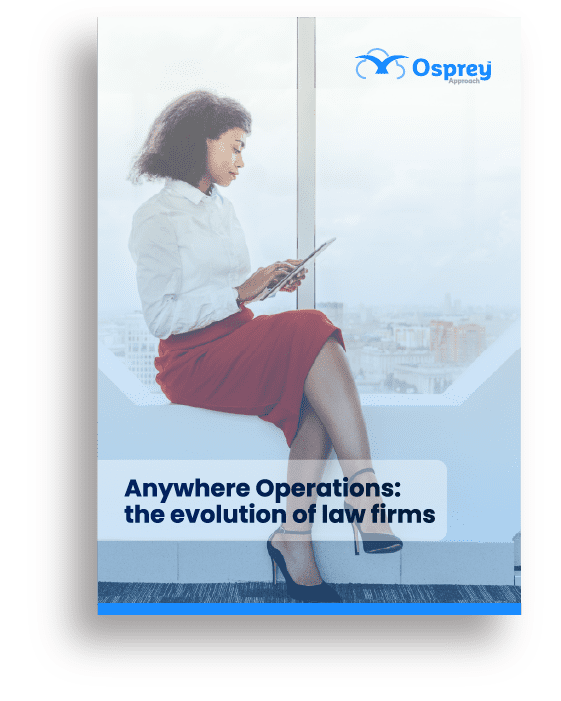 EBOOK
Anywhere Operations: the evolution of law firm
Find out more about the digital-first strategy that will help law firms effectively adapt and develop their operations to achieve long-term success.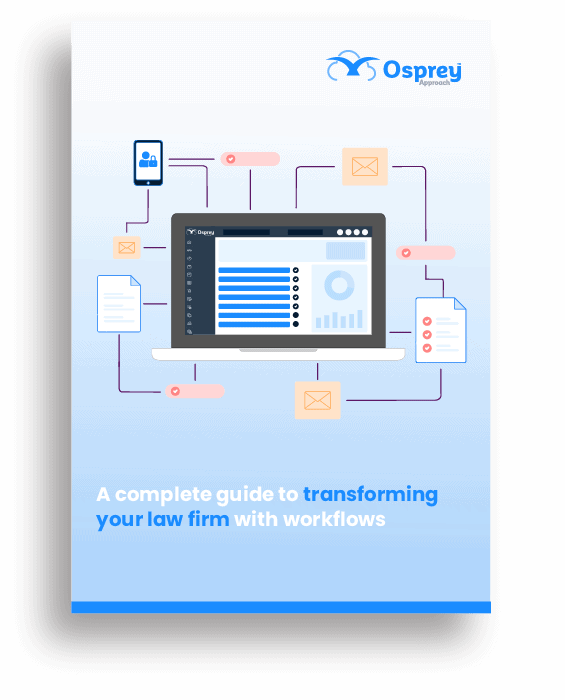 GUIDE
A guide to transforming your firm with workflows
A complete guide to workflows which covers exactly what a workflow is, the top eight benefits, and how to successfully implement them.
The Osprey Approach All-in-One Solution
The complete Osprey Approach Solution combine comprehensive case management, powerful practice management, legal accounting, and a secure web portal – enabling your firm to run a streamlined and profitable operation that exceeds client expectations.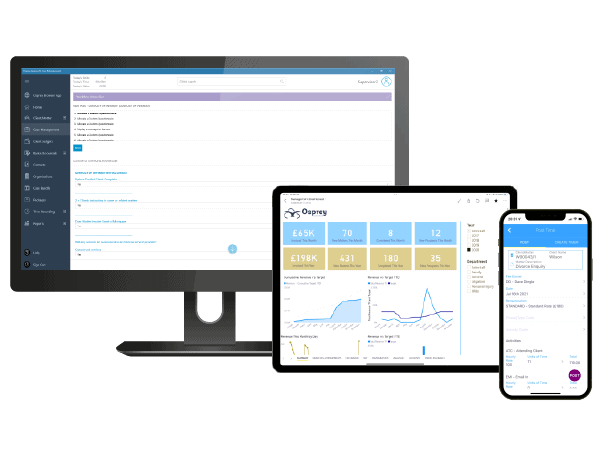 See Osprey in action
Discover the power of Osprey Approach in a free, no obligation demonstration, and learn why thousands of lawyers trust our software solution to manage their firm. Complete the form and a member of our sales team will be in touch to find out more about your firm's needs and to book a meeting at a time that suits you.