Branded mobile app to enhance client service for all areas of law
A modern, digital solution for client onboarding and case management that provides a convenient experience for all involved.
Enhance your client experience whilst increasing productivity
Offer a transparent and convenient service for your clients whilst reducing admin and increasing efficiencies internally. Win five-star reviews by removing the pain points from your client's experience, whilst still staying connected and integrated with the Osprey case management solution.
Mobile app features:
Fully branded app
Data capture questionnaires
Push notifications
Share documents
Document check-out
IOS & Android
Real-time case updates
Key dates & tasks
e-Signatures
Contact details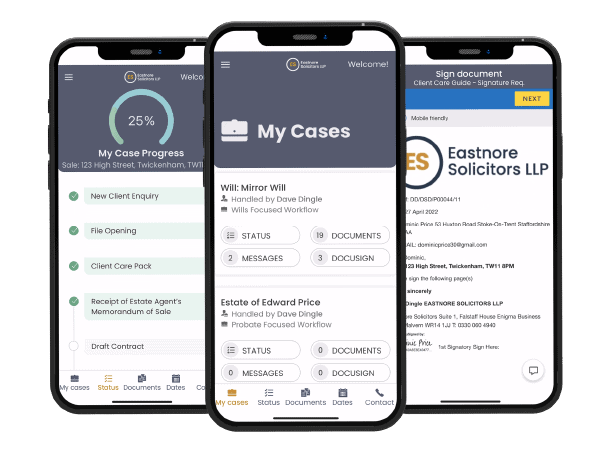 Streamline data capture and reduce errors
Improve efficiencies and reduce data across the case lifecycle by digitally capturing data up front that can be reused and utilised throughout. Create custom questionnaires that completed by clients within the app to capture client onboarding data or additional information throughout the case. The data captured is then automatically saved to the matter history within Osprey and used to auto-populate forms and documents. Remove duplicate data entry from your processes and provide a client facing tool that helps to streamline client data capture and reduces endless email chains, misinterpreted handwritten forms, and manual admin.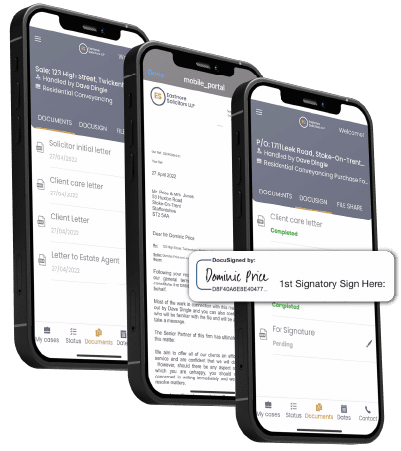 Share documents and obtain client's signatures
Securely send and share documents via the app to provide an easy way for clients to view a history of their files. Clients can easily upload files to the app too, which are automatically saved in the matter history and the fee earner is notified. To help speed up case progression, clients can review and electronically sign documents on-the-go which saves time and money.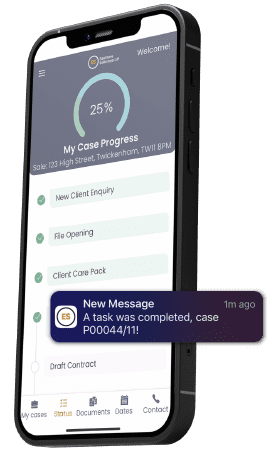 Easily provide real-time case updates to clients
Provide a transparent and efficient service to your clients with a click of a button. As part of the automated workflows, or triggered by the fee earners, real-time updates and immediate push notifications can be published to the app to provide clients with a clear update on their case.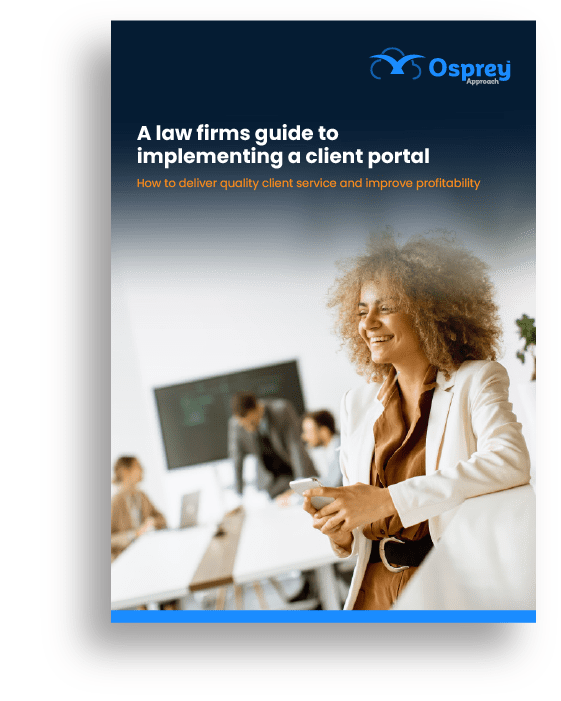 A law firms guide to implementing a client portal
59% of SME law firms state managing clients' expectations and client communications is a key operational challenge for 2022. Discover how a client portal and mobile app can help to enhance and modernise client service to win more 5* reviews and increase internal productivity.
Frequently Asked Questions
What is a branded mobile app?

A branded mobile app enables law firms to provide their clients with a secure and convenient portal to help progress through case. The app is branded using your firm's colours and logo and is available for IOS or Android phones. Clients can then download your app on their phone and securely and efficiently share documents, complete data questionnaires, electronically sign contracts, and keep up to date with case progression.

Is the mobile app secure?

The mobile app is an extension of the Osprey Approach software, so it is protected and secured by the same measures as the Osprey system. This means sharing data in the web portal is much more secure than sharing data via email or in the post as the data can't be intercepted on transit.

If my law firm uses the mobile app, do I have to share everything with the client?

Your firm always retains control of over the information you share with your customers or third parties when using Osprey. You can pick and choose what data, documents, and updates you share with clients and what you keep internal.

Why should law firms use a branded mobile app?

A branded mobile app enables law firms to provide a convenient, modern, and transparent service for the clients. The app tools such as case progression timelines, document upload and storage, and e-signatures helps clients feel in control of their case because of the visibility you can provide, and the ease of collaboration reduces the stress involved in progressing a case. Clients have 24/7 access to share and receive data without needing to visit your office, rely on the post, or print documents. Not only can your firm exceed your clients' expectations, but the app directly effects your bottom-line and help increase the profitability of a case. Read our guide on how to exceed client expectations and the tools you need to be successful.

Can my clients sign documents electronically on the mobile app?

Yes, your clients can sign agreements and contracts electronically via the app. Osprey integrates with the world's leading e-signature tool, DocuSign, to provide a convenient and fast service that saves time and money. Find out more about the DocuSign integration.
See Osprey in action
Discover the power of Osprey Approach in a free, no obligation demonstration, and learn why thousands of lawyers trust our software solution to manage their firm. Complete the form and a member of our sales team will be in touch to find out more about your firm's needs and to book a meeting at a time that suits you.