Family law software for UK solicitors
Family law software that helps you make a positive impact on your clients. Digital tools that make it easier to manage cases, serve clients, and ensure cashflow. Always have access to your client data and documents with Osprey's cloud-based legal solution, so you can work wherever and whenever you need.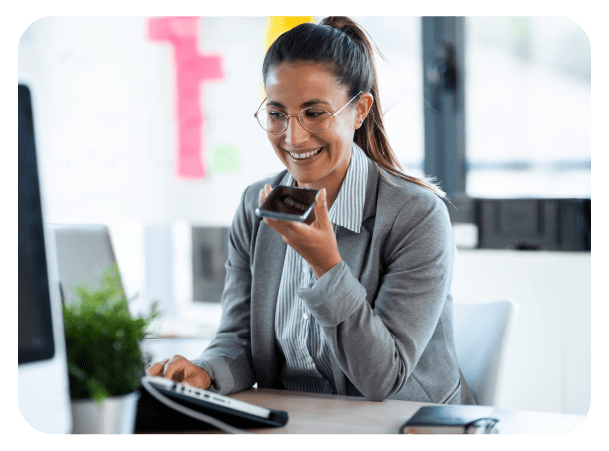 Cloud-based legal software for family lawyers
Help your clients when and where they need you. Osprey's integrated online enquiry forms and secure client portal digitally connects you and your client. Your clients will thank you for the easy client onboarding and transparent service you can provide, helping to make the process simpler when the law can be so complicated. Better meet your clients' needs whilst driving efficiencies for the business.
Manage your cases whilst on the go
As a family lawyer, we know you can often find yourself jumping between locations to visit clients or attend court so being able to access client data is crucial to complete case work. Osprey's powerful digital tools gives you the freedom to work where you need, whilst saving you time and reducing stress. Access your documents, case bundles, client data, workflows and much more from any device, no matter your location.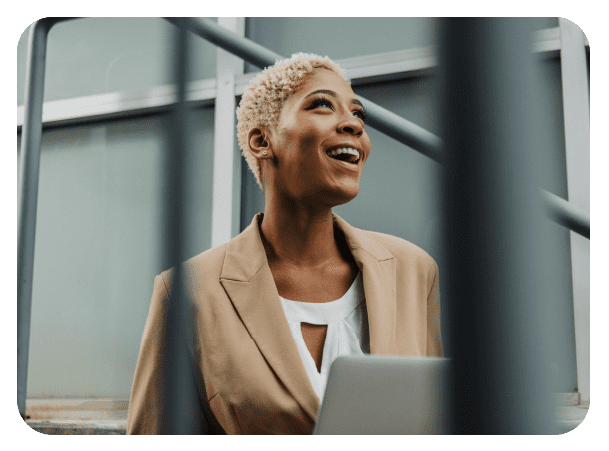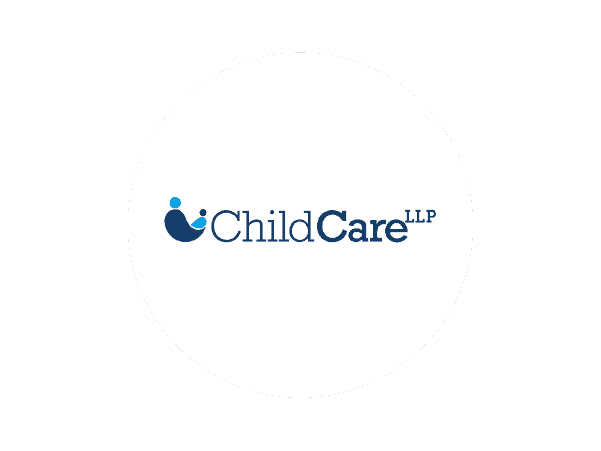 Osprey helps ChildCare LLP become more profitable
"Our accountants are surprised by how profitable we are providing fixed fee services that are about the lowest rates anyone can get in the legal sector.
"But this is because of our systems and Osprey is part of that. We're able to be really focused, sharp and efficient. Because we're so efficient we can take on more work, and that makes us more profitable."
Paul Gammon, Director, ChildCare LLP
Family law software features:
Specialised workflows
The family law workflows present all the key stages of your case, from instruction to completion, saving you precious resource. Each workflow is configurable to your firm so you're in control of how you work.
Faster form & document production
Reduce the time spent creating forms (such as form E or FL401), and documents. Auto-populate with the data you store in Osprey, and utilise templates in workflows for efficient production.
Library of free forms
Access over 70 UK family court forms, included in the Osprey library, including the C100, C2, and C7. Utilise the Lexis Smart Forms integration too for access to up to 4,000 form in their library.
Automatic time recording
Effectively record time for both private and legal aid matters using the Osprey time recording software.
Data security for family law
With functionality that allows data to be kept in line with GDPR best practices, you can be confident that you can work and collaborate on cases with reduced risk.
Case bundles
Save hours of time and reduce printing costs using the case bundle feature in Osprey that automatically orders, paginates, and indexes your PDF file without manual editing.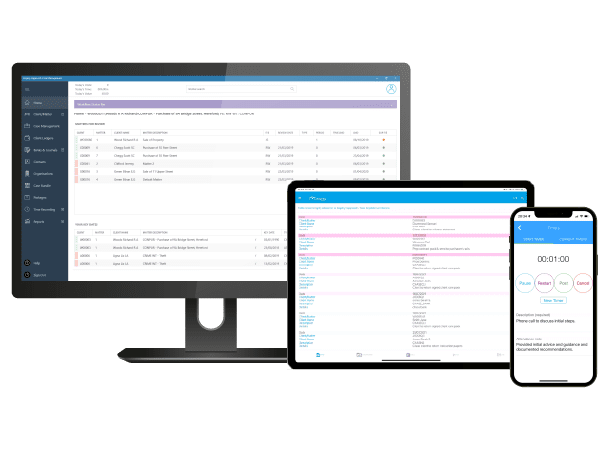 Frequently Asked Questions
What is family law software?

Family law case management software (CMS) provides lawyers and law firms with the digital tools to effectively run their practice. CMS improves efficiencies, competitiveness, compliance, client service and profitability.

Family law case management software includes integrated modules, features and functionality that are needed to run a successful and profitable family matter. A CMS includes: matter, client and document management, time recording, accounting, client portal, reporting, and workflows. When combined, these modules and features help to digitalise, modernise and streamline a law firm's operations so the team can more easily manage their busy workloads and focus on what matters – supporting their clients.

Is Osprey suitable for my law firm?

Yes, Osprey is suitable for all law firms, no matter their size or practice area. Osprey Approach provides family lawyers and departments with specific digital tools to manage their matters and clients. With dedicated family-specific workflows and apps your team will have everything they need to be more productive and efficient.

Can I manage legal aid family cases in Osprey?

Yes, you can easily manage legal aid cases using Osprey. Remuneration rates are kept up to date in Osprey with guidance from the Legal Aid Agency. This makes time recording for work and FAS easy with Osprey.

Do you integrate with other business tools?

Yes, Osprey Approach integrates with many of your favourite, powerful software applications and services such as DocuSign, Microsoft 365, InfoTrack and many more. Discover all our integrations here.

Can I create digital case bundles in Osprey?

Court bundles can be created quickly and easily, saving your hours of time. Simply add documents from the matter history, click the 'create bundle button' and a PDF will be prepared. The PDF will be automatically ordered, paginated – with bookmarks to each document – and the indexed.

Do you offer specialised family workflows?

Yes, we have several workflows aimed to assist fee earners with divorce, finance, private and public children, non-molestation and occupation orders and change of name deeds. All our workflows are customisable so you can edit and amend any of the tasks and actions within a workflow to ensure it suits your firm's needs.

Does Osprey include family law forms?

Access over 2,000 free legal forms within Osprey that can be edited in Microsoft Word, auto-populated with data you store in Osprey, added to workflows, and sent to clients. We also integrate with Lexis Smart Forms so you have access to all the forms you'll need across your firm.

Within Osprey you can access a library of adoption, family, divorce, Children's Act, and many more legal forms.

See a selection of our family law forms from our legal forms library below:

Form C650: Application notice to vary or set aside an order in relation to children (drug and/or alcohol toxicology test after 2010)

Form D151: Application for registration of a maintenance order in the family court

Form D5: Notice to be indorsed on document served in accordance with rule 6.14

Form D62: Request for issue of judgment summons

Form D63: Judgment summons

Form EX506: Apply for 'bolt-on' payments and advocate's bundle payments

Form EX80B: Legal Aid / Legal Aid Agency assessment certificate in Family Proceedings where a fixed fee is payable

Form FC600: Ask the court to consider an allegation of contempt of court

Form FE15: Request for Attachment of Earnings Order (Family Court)

Form FE16: Request for and result of search in the attachment of earnings index (Family Court)

Form FE17: Reply to an attachment of earnings application (Family Court)

Form FE6: Application for charging Order on land or property

Form FE7: Application for charging Order on securities

Form: FL401: Apply for a non-molestation or occupation order

Form FL401A: Application for a Forced Marriage Protection Order

Form FL403: Apply to change or set aside a non-molestation order or occupation order:

Form FL 403A: Apply to vary, extend or discharge a Forced Marriage Protection Order

Form FL407A: Apply for a Warrant of Arrest (Forced Marriage Protection Order)

Form FL415: Statement of service of papers under the Family Law Act 1996

Form FL430: Application for leave to apply for a Forced Marriage Protection Order

Form FL431: Application to be joined as, or cease to be a party to Forced Marriage Protection Proceedings

Form FM1: Family mediation information and assessment meeting form

Form FP1: Application under Part 19 of the Family Procedure Rules 2010

Form FP161: Appellant's notice (For use in appeals to the Family Division of the High Court)

Form FP162: Respondent's notice (For use in appeals in the Family Division of the High Court)

Form FP2: Make an application to court within family proceedings

Form FP244: Application notice (For use in applications made within appeals to the Family Division of the High Court)

Form FP300: Request by educational charity to attend family proceedings for authorisation by the President of the Family Division

Form FP301: Notice of attendance of authorised lawyer

Form FP5: Acknowledgment of service. Application under Part 19 of the Family Procedure Rules 2010

Form FP6: Certificate of service in family cases

Form FP8: Tell the court about changes to a person's legal representation

Form FP9: Certificate of Suitability of Litigation Friend

Form C12: Supplement for an application for a Warrant to assist a person authorised by an Emergency Protection Order

Form C2: Make an application in existing court proceedings relating to children

Form C7: Respond to a court application about a child
The Osprey Approach all-in-one solution
The complete Osprey Approach solution combines comprehensive case management, powerful practice management, legal accounting, and streamlined client management – enabling your firm to run a streamlined and profitable operation that exceeds client expectations.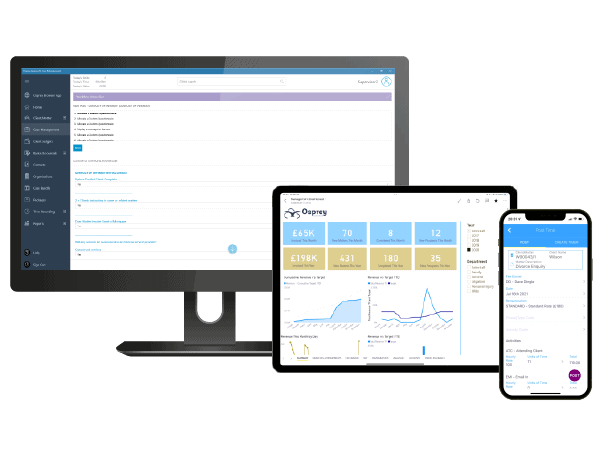 See Osprey in action
Discover the power of Osprey Approach in a free, no obligation demonstration, and learn why thousands of lawyers trust our software solution to manage their firm. Complete the form and one of our product experts will be in touch to find out more about your firm's needs and to book a meeting at a time that suits you.