Case management software for litigation lawyers
While each litigation case is unique, Osprey's centralised platform allows you to effectively manage the case whilst streamlining your firm's operation. From client management to document production, billing, time recording and workflow automation, Osprey can improve your efficiencies and increase profitability.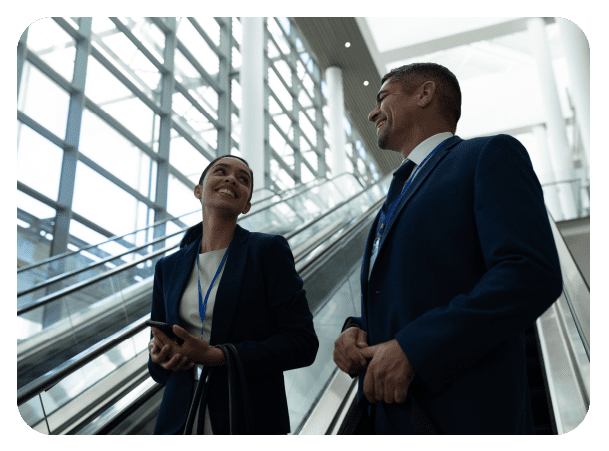 Access digital files at all time, even while in court
Effectively manage your case and utilise the powerful tools and features in Osprey whilst in court so you don't have to carry a briefcase of physical files. Osprey is hosted in the cloud and available on all devices so you can access your cases and client data from your laptop, tablet or mobile when on the go. This avoids handwritten notes or manually updated spreadsheets so you can continue to work productively on your matters when away from your desk.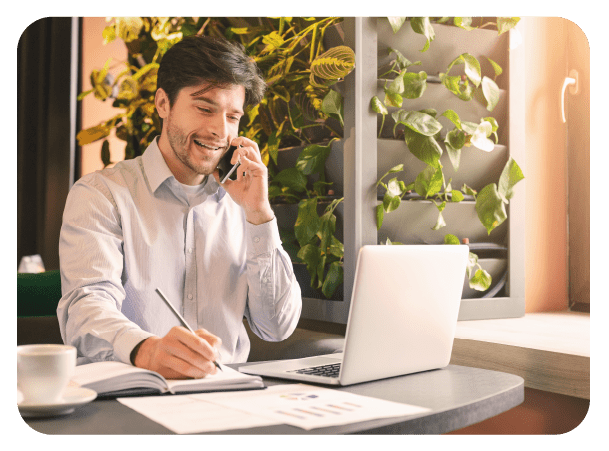 Effective client communication
Enhance your customer service and better meet clients' changing needs with self-service, digital tools that provide a modern approach to traditional legal procedures. Osprey's client web portal enables firms to easily and securely communicate and collaborate with clients, so you can provide a seamless service your clients will appreciate. Share, edit and electronically sign documents in the client portal and provide instant case progression updates, limitation dates or task reminders without additional printing costs, software systems or manual processes. Farnworth Rose use Osprey Approach to improve operational efficiencies
"The reporting side of Osprey is really good, it's probably the most useful feature to us on a management level. It's easy to build new reports and pull out the data we need to analyse."
Nicola Houston, Operations Director, Pavilion Row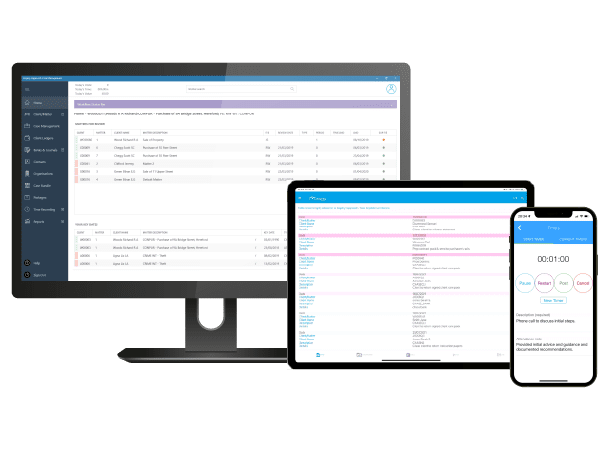 Litigation case management key features:
Case bundles
Save hours of scanning and printing with Osprey's case bundles feature. Easily organise and create PDF court bundles in Osprey, that collates the relevant files, paginates and hyperlinks with ease.
Automated workflows
Osprey's configurable Litigation workflows cut down on the tedious admin tasks involved in managing a case. Configurable to your practice, they allow you to work in a way that suits you.
Secure web portal
Securely and efficiently send updates, share data, and collaborate on documents with both clients and third parties in the Osprey web portal.
Time recording
Automatically and accurately record time with Osprey's integrated time recording.
Key date reminders
Track deadlines, limitation dates and internal reminders using automated key dates that are integrated with your Outlook calendar.
Integrated billing
Follow audit trails and break down all your fees on a per-matter basis. Osprey's legal accounting software ensures all figures are accurate and are both SRA and MTD compliant. Avoid errors and disputes and maintain control of your finances.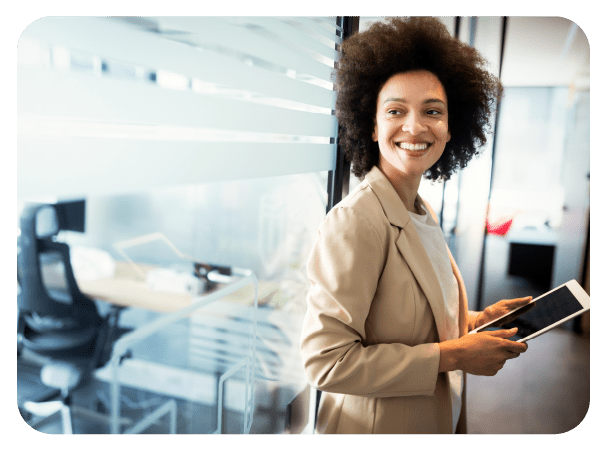 Third-party access web portal
Significantly reduce the time and cost of creating case bundles and securely share them digitally via the Osprey web portal. Easily collate all your documents, stored with the client's matter history, and produce an automatically chronologically ordered, paginated, and indexed case bundle PDF file. Securely share this file with third parties via the secure web portal to avoid cyber risks and large file errors via email.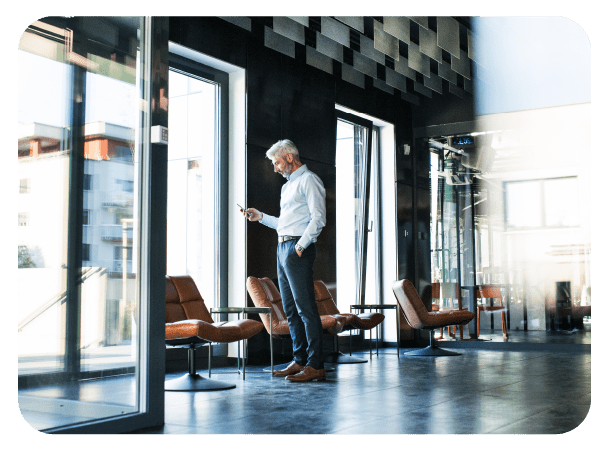 Automate manual admin tasks to improve efficiencies
Reduce the time spent manually completing tasks and make use of the many automations features Osprey has to offer. Effectively manage your workload with workflows, enabling you to automate tasks and spend less time on admin so you can run a more profitable firm.
Osprey integrates with market-leading business tools that further improve the efficiency of your firm. Lexis Smart Forms, DocuSign and TextAnywhere help to enhance client service whilst saving you crucial time and money. Osprey is the only solution you'll need to run your entire firm.
Frequently Asked Questions
What is litigation case management software?

Litigation case management software enables legal professionals to efficiently manage, monitor and progress their matters with ease. Case management Software provide efficiency-boosting and productivity enhancing features such as: document production, time recording, automated workflows, web portal, contact management and legal accounting. When integrated in a centralised platform you can streamline processes to enhance client service and improve profitability.

How will case management software benefit my firm?

Case management software provide lawyers with the digital tools they need to perform at their best. Utilising automation and efficiency-boosting functionality, legal software helps to increase productivity, improve efficiencies and boost profitability. No matter the size of your firm, case management software helps lawyers reach their goals because it frees up resource within the firm to focus on value-added tasks that drive a business forward. Whether your looking to better utilise your current resource, grow your team, increase revenue, work less or earn more, case management software provides you with the tools to work towards those goals.

What other applications does Osprey integrate with?

Osprey integrates with various market-leading business tools and legal software applications that help further enhance your client service, improve efficiencies and ultimately provides a powerful, centralised platform to manage your entire firm.
For more information on the software suppliers we integrate with, view our integration page here.

Can I create digital case bundles in Osprey?

Yes, you can easily create digital case bundles using Osprey, which saves you time and money. Using the documents you have saved to your matte, you can add documents to your digital bundle and easily share with other parties using our web portal. Our bundles feature automatically paginates, orders, indexes and bookmarks the bundle to avoid manual editing.

What is a web portal?

A web portal is another way for your clients and any other parties to collaborate with your firm. Using a safe and secure login, clients and third parties can view case progression updates, send messages, and download, upload and collaborate on documents. Simplify the client onboarding process by reducing the manual capture of client data by getting the client to complete their information online automatically populating your case management system. Enhance your client experience and provide a convenient service using the Osprey web portal.

Litigation are so unpredictable, how can you create automated workflows for this area of work?

Although each matter is different, there are always key stages that must be met and documents and forms that must be completed. By recording key information in Osprey you can ensure that you can efficiently progress your matter when you need to while still having the flexibility to manage the matter no matter how unpredictable it may be.

Do you offer integrated accounting software?

Osprey has a fully integrated accounting package that ensures you're financial data is accurate. Time recording is integrated throughout the system allowing all billable time to be captured. Full client accounting as well as nominals, purchase ledger and a full financial suite of reports so you can manage your entire firm's processes in one connected and powerful platform.

Does Osprey include litigation and court forms?

Osprey includes over 2,000 free legal forms that can be edited in Microsoft Word, auto-populated with data you store in Osprey, added to workflows, and sent to clients. We also integrate with Lexis Smart Forms so you have access to all the forms you'll need across your firm.

 You'll have access to the following legal form types: 

-Court of appeal – civil forms

-Costs

-King's Bench Division

-Environmental tribunal

-Supreme court

-Administrative Appeals Chamber

-Commercial court

-County court

-Court funds office

-Administrative court
The Osprey Approach all-in-one solution
The complete Osprey Approach solution combines comprehensive case management, powerful practice management, legal accounting, and streamlined client management – enabling your firm to run a streamlined and profitable operation that exceeds client expectations.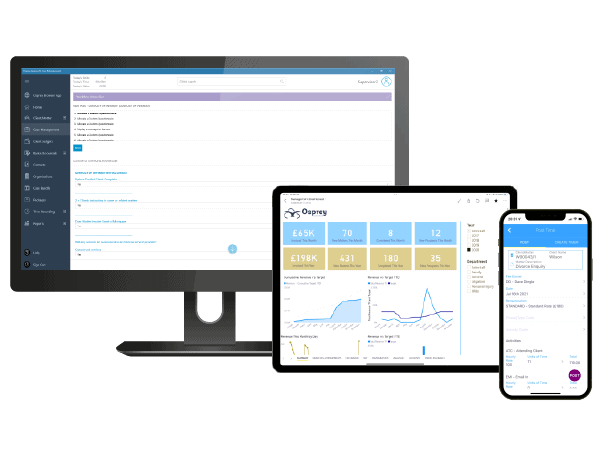 See Osprey in action
Discover the power of Osprey Approach in a free, no obligation demonstration, and learn why thousands of lawyers trust our software solution to manage their firm. Complete the form and one of our product experts will be in touch to find out more about your firm's needs and to book a meeting at a time that suits you.