Accounting & billing software for legal cashiers
Without time-consuming admin tasks, you can speed up month-end processes and run a streamlined accounts team with ease. The Osprey Approach legal accounts and billing software allows you to centralise processes into one system to reduce errors, improve productivity and increase visibility.
Reduce paper and streamline your billing processes with Osprey
Reduce costs for the firm and improve accuracy of your finances by digitising your accounts processes with Osprey Approach. Legal cashiers have the information and requisitions they need to effectively manage their workload and finance managers have data at their fingertips to better allocate resource and ensure cashflow.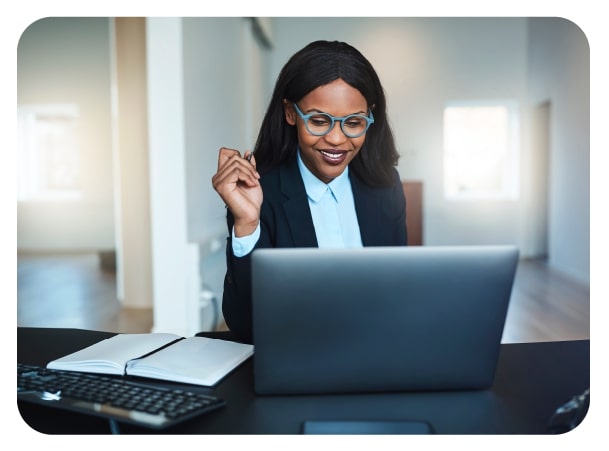 Electronic requisitions
Remove manual paper slips from your processes and create a more effective and digital process for filing requisitions to increase productivity, accuracy, and ensure business continuity no matter where employees are working from.
Avoid duplicate data entry
Reduce the risk of human error and enter data only once into Osprey. The integrated platform enables fee earners and legal cashiers to view the same accurate data without the need for manual paper trails.
Centralised platform
A single source of truth enables accounts teams, fee earners and management to view the same real-time data no matter where they're based. Easy view your office accounts and client ledgers in one place to streamline your processes for improved efficiency.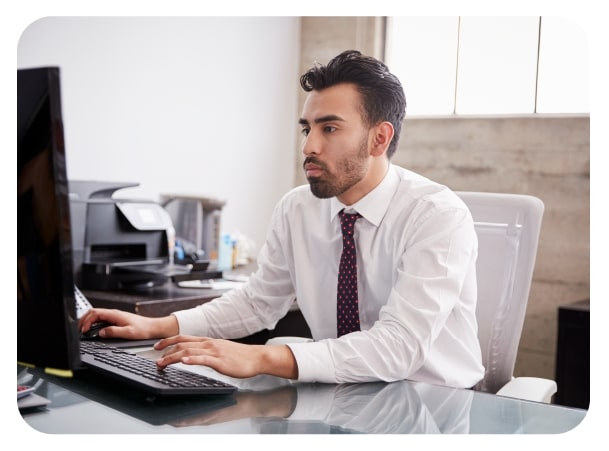 Reduce the cost of staying compliant
With the pressures and costs of staying compliant increasing, you can rest assured that the Osprey integrated solution provides a fully compliant framework for your law firm accounting. Our superior accounting software is SRA and HMRC compliant and supports VAT returns for MTD. Implement compliance workflows, access extensive reports, and retain management oversight with complete audit trails, so you can stay compliant with ease.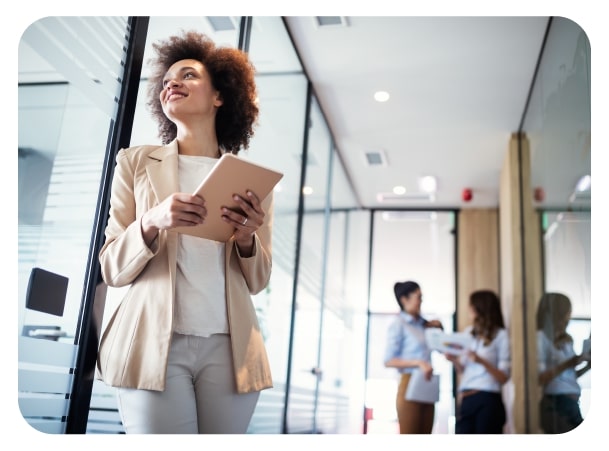 Comprehensive reporting suite
Extensive built-in financial reports provide the accounts insights needed for fee earners, cashiers, and management, ensuring the team are the same page and KPIs are met. Utilise the reporting suite, report writer, business intelligence dashboards or the several auditing functions to ensure financial transparency and accountability.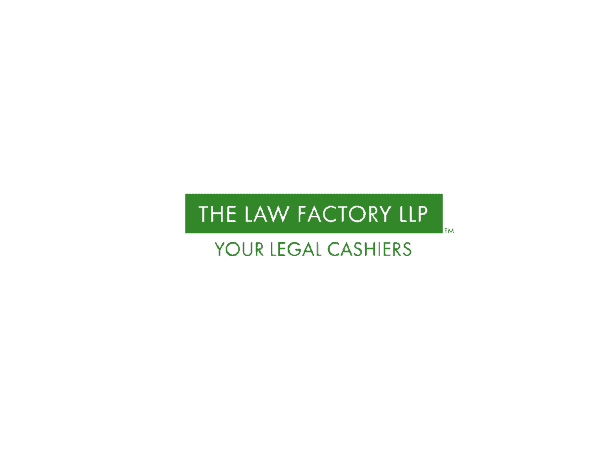 Osprey boosts efficiencies for both The Law Factory and their clients
"We've recommended Osprey for years because of its functionality, its ease of access and the efficiencies you can make by using it. Efficiencies are not only saved by the accounts department but also fee earners as well. Those savings are passed on to their clients – the most important people in the process for any law firm."
Alex Simmons, New Business Manager, The Law Factory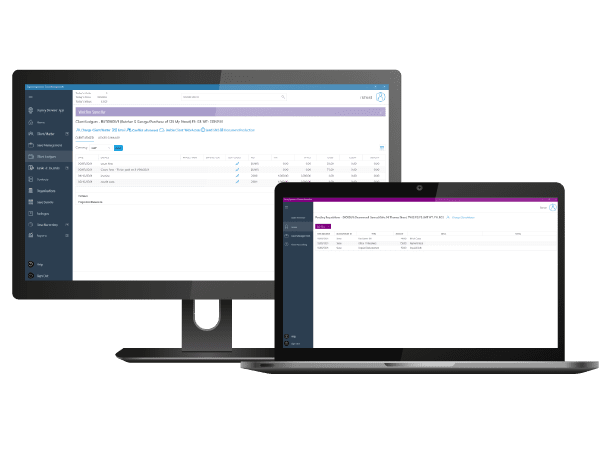 Legal software features designed for accounts teams:
Report writer
Build your own custom reports and dashboards, using any data you input into Osprey, so you can schedule management, compliance, and auditing reports.
Compliance workflows
Utilise the pre-built, configurable compliance workflows that help you implement best practices, prepare for audits, and reduce risk across the firm.
SRA Accounts Rules compliant
Easily meet the requirements of the SRA Accounts Rules using Osprey digital tools to manage your client accounts.
Complete legal accounts
One centralised system to manage your entire practices, cases, and accounts. Reduce data duplication, human error, and software costs with Osprey.
Integrated client billing system
Easy and effective client billing software that integrates with your wider core accounts, time recording, and reporting tools so you can accurately bill clients and run a profitable firm.
The Osprey Approach all-in-one solution
The complete Osprey Approach solution combines comprehensive case management, powerful practice management, legal accounting, and streamlined client management – enabling your firm to run a streamlined and profitable operation that exceeds client expectations.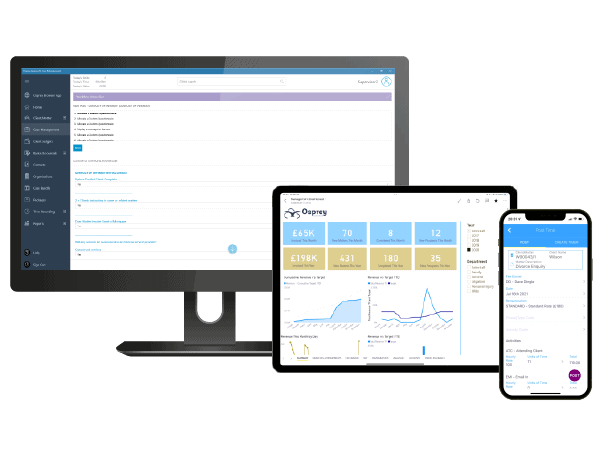 See Osprey in action
Discover the power of Osprey Approach in a free, no obligation demonstration, and learn why thousands of lawyers trust our software solution to manage their firm. Complete the form and a member of our sales team will be in touch to find out more about your firm's needs and to book a meeting at a time that suits you.