Dedicated client ledger for law firms
Easily manage your client accounts with compliant client ledgers
Keep track of all your clients' financial movements with dedicated client ledgers. Improve your visibility of client funds and ensure compliance with the SRA Accounts Rules with Osprey. The fully integrated, simple to use client accounting software helps connect all departments in a law firm to manage money in, bills paid, disbursements, requisitions, and more.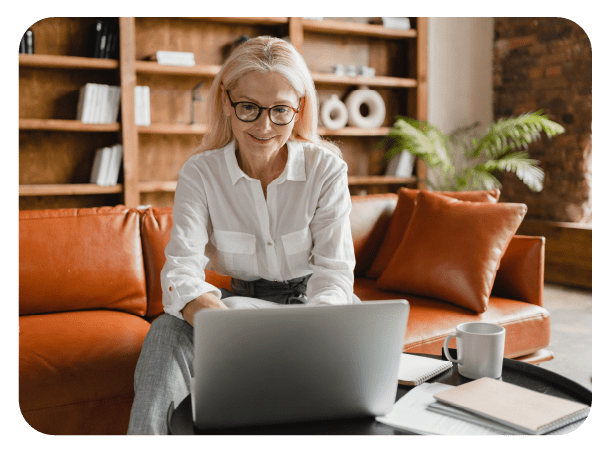 Client ledger software features:
Integrated requisitions & disbursements
Fee earners and support staff can raise requisitions for the accounts team that has multi-level authorisation. Disbursements are easily tracked and allocated.
Client account warnings
If your client account is going overdrawn or your office account in credit, then accounts teams will receive a warning that requires a password to continue.
Lead Aid posting
Easily link your Legal Aid payments to individual matters using the specific Legal Aid posting type to transfer money.
Bill templates
Easily bill clients for work completed using the bill templates. Accounts can run bills that are saved to matter history to be emailed to clients or securely shared in the client portal.
Interest calculator
Set up interest rates, bands, and accrual periods within Osprey so you can easily calculate the interest rates due for each client and matter.
Customisable client ledger
Easily modify your client ledger view with custom column layouts, full debit / credit information visible, and various posting types including payments, receipts, bills, credit notes, cost transfer, disbursements, etc.
Client ledger notes
You can post notes and annotations to your client ledger to provide more details on the movement of funds.
Integrated time recording
To link time recording and client bills fee earner can either attribute time to their requisitions, cashiers can add time as they post, or defer time for support staff to connect at a later date. Postings can be apportioned across fee earners too.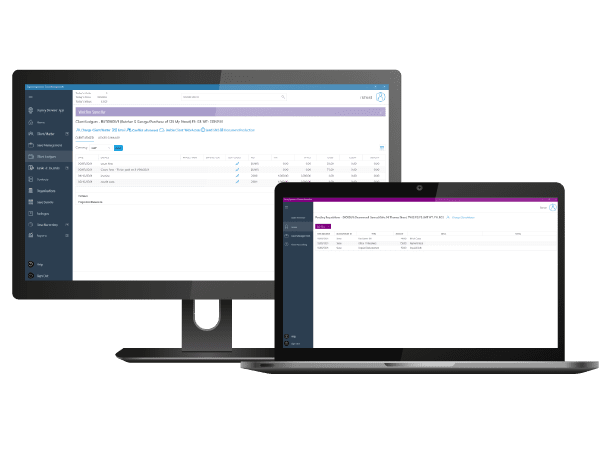 Legal accounting & billing software
To be in control of your finances, law firms need visibility. With Osprey you'll have 360-degree view of your client and office accounts, with side-by-side client ledger postings and support for as many bank accounts and currencies as you need. Easily manage your business finances, using the nominal ledger for all your practices' outgoings, invoices and receipts. Utilise a fully integrated SRA compliant solution to make running your law firm easier.
View the client ledger features in action
See Osprey in action
Discover the power of Osprey Approach in a free, no obligation demonstration, and learn why thousands of lawyers trust our software solution to manage their firm. Complete the form and a member of our sales team will be in touch to find out more about your firm's needs and to book a meeting at a time that suits you.