Criminal law case management software
Our criminal law case management software provides lawyers with the digital tools needed to effectively manage their cases, whether that is in the office, at court or a police station. Easily collate data, create documents, and collaborate with clients from an accessible and cloud-based solution.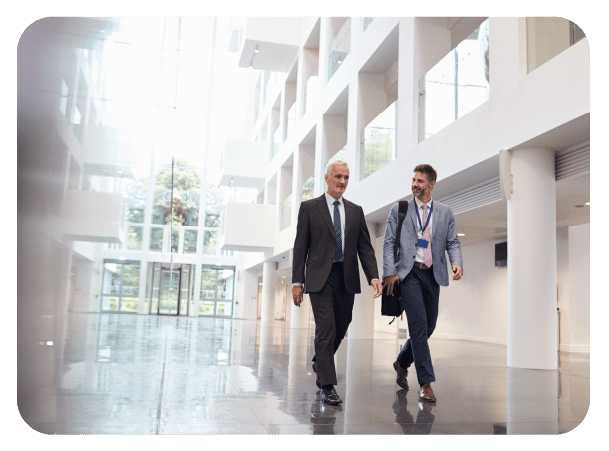 Cloud-based legal software built for criminal law
The software you use shouldn't restrict your options, which is why Osprey Approach gives you the freedom to work however you want, wherever you want. With our fully customisable workflows, specifically designed for criminal law, you're able to keep focused on the tasks currently on your to-do list and work smarter to get more work done, faster.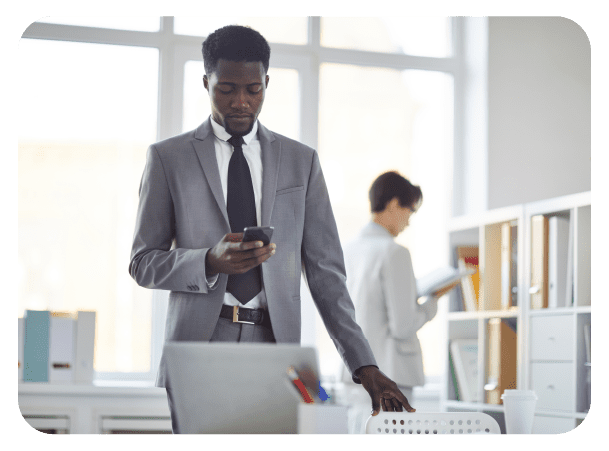 Securely create, edit, store, and share legal documents and forms
Avoid carrying heavy files and spending hours searching through documents and forms. Digitalise your document creation and storage with Osprey, the solution that helps you stay organised and effective. Not only will you save hours of document production time, but you'll save printing costs and provide a more convenient service to customers.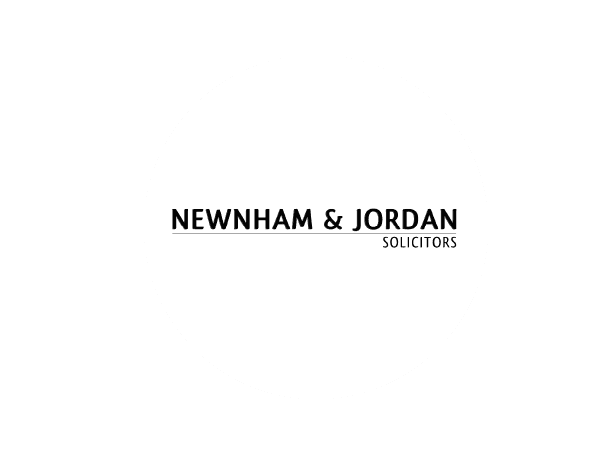 Newnham & Jordan stay competitive using Osprey's automated workflows
"Matters can now be set up in at least half the time it normally takes, so I would recommend you take a look at Osprey. There are numerous time-saving features within the software that bring value to our firm on a daily basis."
James Newnham, Practice & Accounts Manager, Newnham & Jordan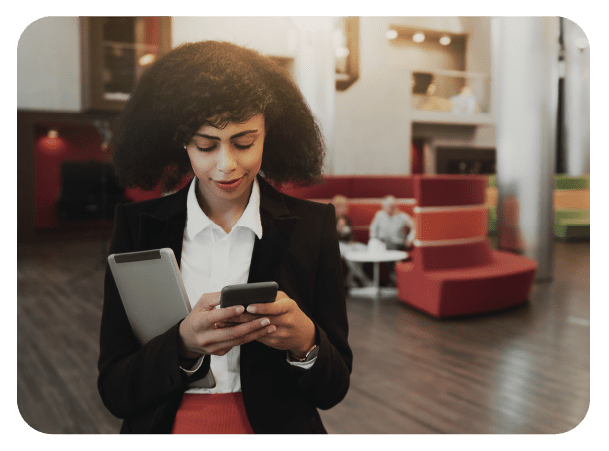 Freedom to work anywhere, anytime
Working in criminal law often requires speedy work and fast turnarounds. Often you're away from the office and with Osprey's case management system you can access all its features right in the palm of your hand, so you have the freedom to work in a way that suits you.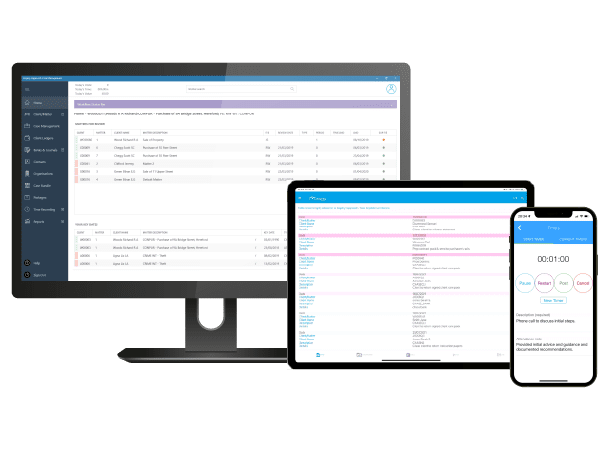 Criminal law case management software key features:
Specialised workflows
Osprey's specifically built crime law workflows cover all the key stages of your case so you can be confident you're on top of deadlines, communications and documents.
Time recording
Be confident in your accounting data and billable hours with Osprey's integrated time recording features. Daily tasks, for private or legal aid clients, can be automatically recorded so you don't have to worry about manually keeping track.
Case bundles
Reduce the time and money it takes to manually create case bundles and let Osprey automatically order, paginate and index your PDFs, perfectly formatted to share via our secure web portal.
Stay on top of deadlines
Osprey provides everyone in your firm with 360-degree visibility of a case so secretaries, fee earners and managing partners are kept up to date with client data, case progression, financial details and deadlines.
Secure web portal
Easily share your digital case bundle with the court via our secure web portal that reduces the need for printing or splitting the PDF over email.
Frequently Asked Questions
What is criminal law case management software?

Case management software (CMS) designed with criminal lawyers in mind helps to effectively manage private client or legal aid criminal cases. Whether in the office, at court, or in the police station, a case management solution ensures you're always connected and have access to your key client and matter data. CMS is an integrated platform that includes all the digital tools needed to open and close a case from document and form production to time recording, legal accounting, a client web portal, contact management, automated workflows, compliance features and reporting.

Is Osprey suitable for my law firm?

Osprey Approach can be used by any law firm or legal department, of any size, no matter whether they do Legal Aid or private work. Osprey Approach helps your run your entire firm with confidence helping you to reduce manual administration work, improve productivity and enhance client service. Our solution gives you the freedom to work however you want, wherever you want, so find out more about Osprey and how it can transform your firm.

Is my client's data secure in Osprey?
Can I manage legal aid cases in Osprey?
Does Osprey help me stay compliant?

Yes, Osprey has a suite of compliance workflows and features which are designed to work with all work types.

Can I create digital case bundles in Osprey?

Yes, case bundles can be created easily in Osprey and save you hours of administration time. The case bundle feature automatically orders the documents that are saved in the matter history and builds a perfectly formatted PDF that is indexed, paginated and bookmarked.

Do you offer specialised crime workflows?

Yes, we have a variety of workflows dedicated to criminal law to help open and close a case and everything in between. Our team of specialists are always working on updating our existing workflows and creating new ones so you'll always benefit from the latest features and functionality. Find out more about the Osprey automated workflows to discover how they can transform your firm.

Does Osprey integrate with my email?

Osprey integrates with Microsoft 365 and has a dedicated Outlook add-in which allows you to access your client and case details from within Outlook and export emails back into Osprey. Improve efficiencies and productivity with Osprey.

Does Osprey include crime legal forms?

Osprey includes over 2,000 free legal forms that can be edited in Microsoft Word, auto-populated with data you store in Osprey, added to workflows, and sent to clients. We also integrate with Lexis Smart Forms so you have access to all the forms you'll need across your firm.

You'll have access to for for:

-Criminal Procedure Rules

-Criminal Case Management

-Young Witnesses

-Court Of Appeal – Criminal Division

-Crown Court
The Osprey Approach all-in-one solution
The complete Osprey Approach solution combines comprehensive case management, powerful practice management, legal accounting, and streamlined client management – enabling your firm to run a streamlined and profitable operation that exceeds client expectations.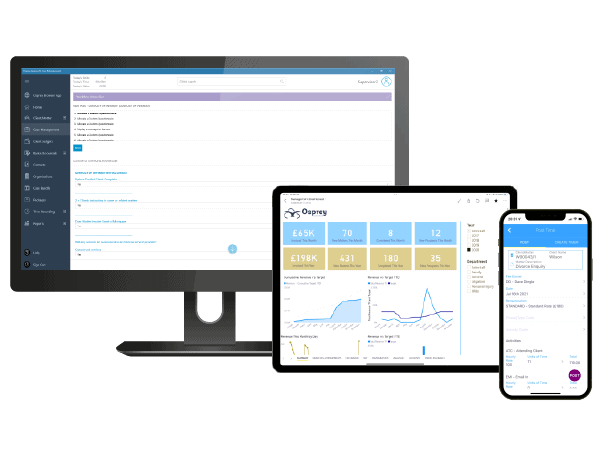 See Osprey in action
Discover the power of Osprey Approach in a free, no obligation demonstration, and learn why thousands of lawyers trust our software solution to manage their firm. Complete the form and a member of our sales team will be in touch to find out more about your firm's needs and to book a meeting at a time that suits you.