Law firm compliance software for COLPs & COFAs
Osprey Approach is a fully connected platform that provides compliance officers for legal practice (COLPs) and compliance officers for finance and administration (COFAs) with the digital tools to implement best practices, report on performance, and mitigate risk. With accurate insight and data, it becomes easier to stay on top of compliance requirements and achieve accreditations.
Reduce risk with centralised compliance software
The cost of non-compliance for law firms is incredibly high, which is why compliance officers need visibility and control over operations to minimise risk. Osprey Approach is a fully connected platform that provides COLPs and COFAs with digital tools to implement best practices, prepare for audits, report on performance and mitigate risk.
Watch this video to discover how Osprey can reduce the cost of staying compliant >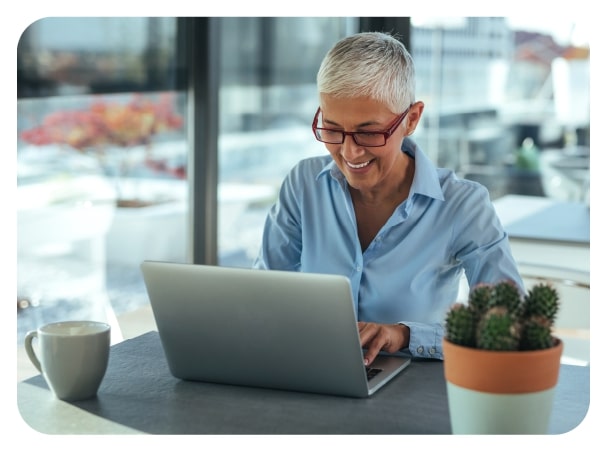 Centralised and connected platform
You can digitalise and centralise your data and processes into one solution, so everyone is working from one system. Easily integrate with your favourite business tools and connect your team enabling you to work as one to stay compliant.
Integrated accounts
SRA compliant, fully integrated accounts takes away the guess work, inefficient processes, and risk of errors so you can be confident in your financial processes. Connected to your case management and time recording processes, data is more accurate, simpler to track, and easier to report on.
Up to date & accurate data
Real-time integrated data flowing between your accounts software and case management platform provides better visibility, putting you in control. This makes it easier to report on and gives you the peace of mind that the business is running smoothly.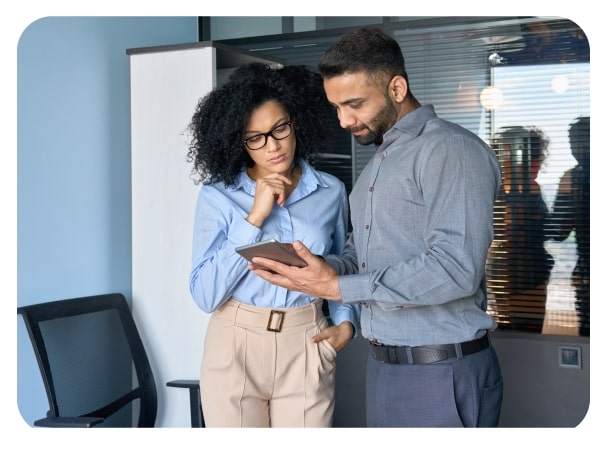 Implement standardised legal compliance workflows
Ensuring everyone is following best practices and compliance guidelines is the hardest part of minimising risk. With so many moving parts, and individuals having pressures and targets of their own, things can get missed or forgotten about. Gain back control with the Osprey compliance workflows, which help you to set standardised tasks and processes that are followed and automated for the team ensuring nothing is missed and errors are reduced. Pavilion Row use automated workflows within Osprey to boost efficiencies
"The workflows allow us to easily monitor the work we're doing and from a management point of view, it allows us to oversee processes and ensure we're delivering the right level of service. Workflows also ensure we're being consistent and so in all areas of the business we use workflows for the key compliance tasks during the file opening process to ensure that we're doing all the appropriate checks and we're not missing anything."
Nicola Houston, Operations Director, Pavilion Row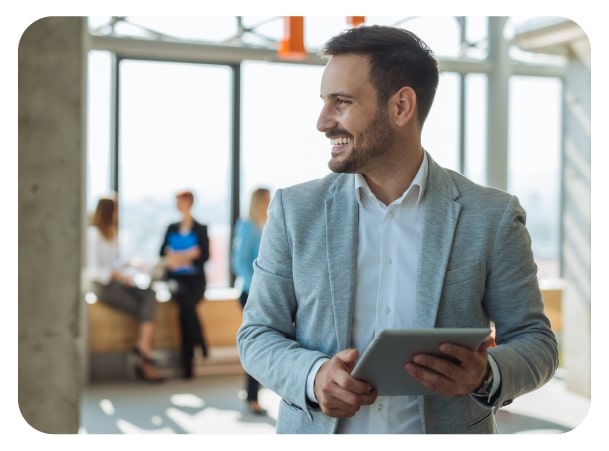 Easily monitor and report on compliance processes
It's imperative that breaches are promptly reported on and evidencing how your firm is mitigating risk is crucial for PII and Lexcel proposals, which is why you need real-time, accurate data at your fingertips. Osprey Approach provides a connected single source of truth that gives you an accurate view of firm-wide performance. Using the report writer or business intelligence tools, you can build schedule reports and dashboards that help you to better prepare and avoid risk. Easily monitor the data so you can identify problems early, spot trends, forecast more accurately helping you to reduce the cost and time of staying compliant.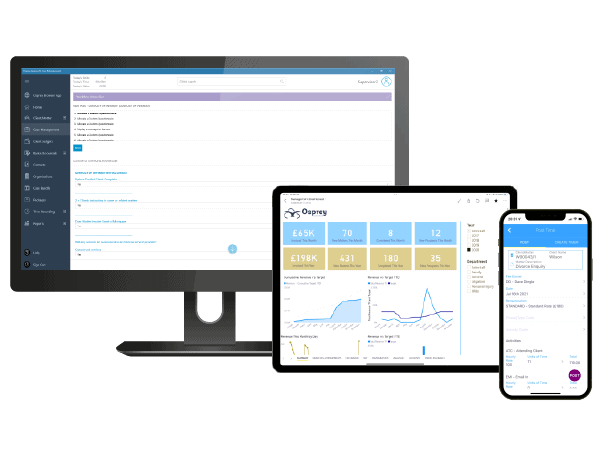 Legal software features designed for compliance officers:
Report writer
Build your own reports, using any data you input into Osprey, so you have exactly what you need to build proposal for your PII and accreditations.
Suite of financial reports
Access a library of already templated accounts and finance reports so COFAs always have the data they need, when they need it.
Interactive BI dashboards
Benefit from the Power BI integration that enables you to create interactive dashboards that present the daily data you need to stay on top of compliance.
Compliance workflows
Utilise the pre-built, configurable compliance workflows that help you implement best practice and reduce risk across the firm.
Conveyancing compliance
Reduce errors is a high-risk practice area with our integration with InfoTrack that provides all the compliance checks – including AP1s and AML checks – that you need to meet requirements easily.
Integrated accounts
No third-party software and associated costs involved when you use Osprey Approach to manage your accounts which is fully integrated into all other case and practice management processes.
The Osprey Approach all-in-one solution
The complete Osprey Approach solution combines comprehensive case management, powerful practice management, legal accounting, and streamlined client management – enabling your firm to run a streamlined and profitable operation that exceeds client expectations.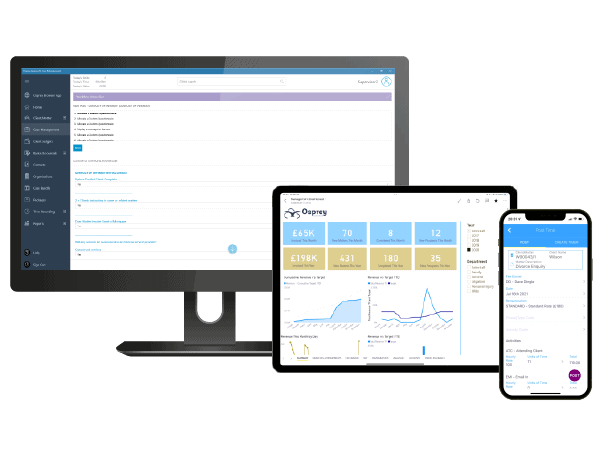 See Osprey in action
Discover the power of Osprey Approach in a free, no obligation demonstration, and learn why thousands of lawyers trust our software solution to manage their firm. Complete the form and a member of our sales team will be in touch to find out more about your firm's needs and to book a meeting at a time that suits you.