Streamline the creation and editing of legal forms
Create, edit, and share legal forms easier in Osprey. Access a free library of legal forms or integrate with Lexis Smart Forms all from one platform to save you time and reduce errors.
Trusted by law firms across the UK
0
1
2
3

4

Legal Form Management Software for UK law firms
Utilise the data you store in Osprey to build complex legal forms. Save time, reduce errors, and keep files organised using the library of legal forms accessible in Osprey or via the Lexis Smart Forms integration.
Legal form management key features:
Library of over 2,000 free forms
Access thousands of legal forms via Osprey, for various practice areas, that are editable via Microsoft Word.
Lexis Smart Forms Integration
Osprey integrates with Lexis Smart Forms, so you can also access 4,000 up-to-date legal forms – including those that are copyrighted.
Auto-populate client data
Utilise the data you already store in Osprey to automatically populate any form to avoid rekeying data that causes errors.
Share via the client portal
Securely share forms with clients via the web portal or mobile app to avoid endless email chains.
Create forms via workflows
Add form create tasks to your workflows to speed up and standardise form production.
Create via Microsoft Word or Adobe PDF
Use Microsoft Word to create your own form templates or edit the library of free forms. Or utilise the free version of Adobe Reader to edit the Lexis Smart Forms.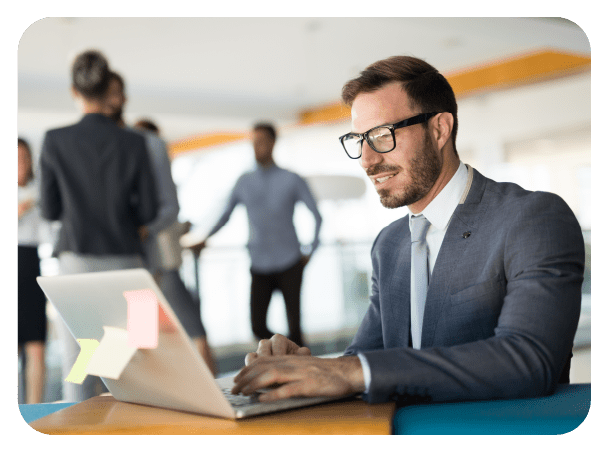 Library of legal forms
Osprey includes over 2,000 free legal forms that can be edited in Microsoft Word, added to workflows, and sent to clients.
Adoption
Tribunal
HMRC
Immigration
Tribunal
Land Registry
Family
Divorce
Power of attorney
County court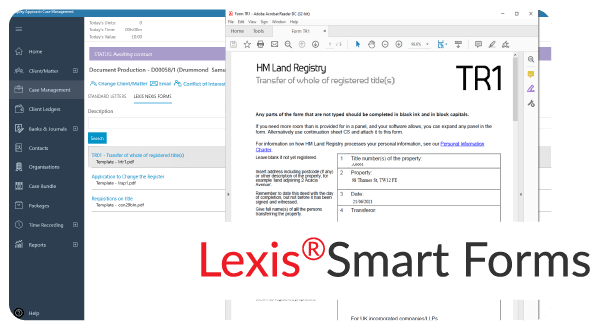 Integrate Osprey Approach with Lexis Smart Forms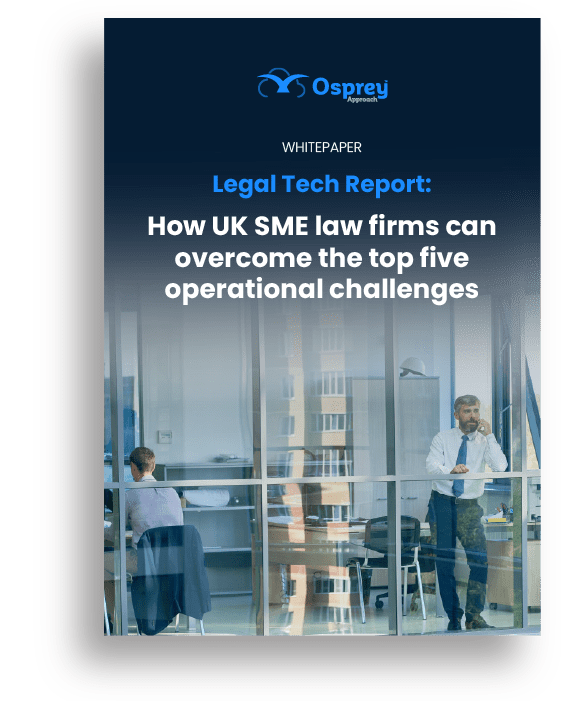 How UK SME law firms can overcome the top five operational challenges
We asked legal practices to share with us their key operational challenges. The results have enabled us to do a deep dive into the role that legal tech can play in overcoming the key challenges identified by SME law firms.
Frequently Asked Questions
How much does the Lexis Smart Forms integration cost?

To use Lexis Smart Forms integration, you will need to have a Lexis Smart Forms subscription. This would need to be discussed and purchased from them directly. You can fill out this form to request a quote. Once the subscription is purchased, there is no additional cost to setting up the integration with Osprey so you can benefit from a seamless integration that saves you time and money at no additional fee.

Do I need to buy additional software to create and edit PDFs?

You will not need to purchase additional software to create and edit PDFs. Lexis Smart Forms works with Adobe Reader and all fields are mapped within Osprey.

How many legal forms can I store in Osprey?

The Osprey solution is cloud-based and has unlimited storage, so you can store an many forms, documents, and files as you need within Osprey – and access them from any device.

Does Osprey integrate with Microsoft Word?

Yes, we have a Microsoft 365 integration an a Microsoft Word add-in so you can access Osprey from within the Word platform. Utilise data, run workflows, and time record from within Word. You can easily edit and create legal forms and documents that automatically save within Osprey.
See Osprey in action
Discover the power of Osprey Approach in a free, no obligation demonstration, and learn why thousands of lawyers trust our software solution to manage their firm. Complete the form and a member of our sales team will be in touch to find out more about your firm's needs and to book a meeting at a time that suits you.