Ellis Hass & Co implemented Osprey as their first "digital" step
Going fully digital is key for Ellis Hass & Co to improve collaboration between remote workers, to be more sustainable and to improve profitability. Find out how they rely on Osprey to meet their goals.
Key Practice Areas
Personal Injury, Family & Employment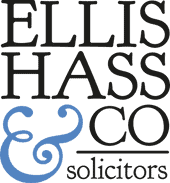 About Ellis Hass & Co Solicitors
Serving the needs of private clients across the West Midlands, Ellis Hass & Co Solicitors are an award-winning firm, with over 30 years experience based in Shirley, Solihull, with an impressive reputation for client satisfaction.
Embracing cloud software has improved team collaboration
After a successful migration from its previous system in 2018, Ellis Hass immediately benefited from the cloud-based nature of Osprey Approach. It has allowed the whole team, including remote workers based overseas, to collaborate on matters and rely on a single point of truth within its case management system.
"We're well on our way to becoming fully electronic and Osprey has been absolutely pivotal in that, because it has the facilities we need to be able to store documents electronically in the case management system. We've found it very flexible and exactly how we thought it was going to work. Because we do a lot of remote working, Osprey has been really well suited to us.
"Instead of us having to dig out an old file and go through it, we can instantly see the information we need. It helps you deal with things in the there and now; just click a button and you're there."
As well as the sustainability benefits that have driven the firm to become more electronic, the team also finds digital case management faster and more convenient.
The whole team are working on the same page, wherever they are based. And if a client calls to enquire about their matter, staff have immediate access to the information they need via Osprey's intuitive Global Search.
With all of the client and matter data in one central, cloud-based location, it makes accessing information on the move even easier. The team is now regularly using the Osprey Approach mobile app when visiting clients, negating the need to transport bulky paper files.
Documents and correspondence from the matter history can be referred to instantly during conferences or at court using the apps on their mobiles, tablets or laptops.
Gaining visibility with effective reporting
Ellis Hass use built-in and custom reports extensively, making the visibility of key data a simple task which can be run at any time throughout the day.
"One of the best things about Osprey is the reporting system. It's really useful for managing your day to day time and being able to monitor that to the minute is great.
I can run a report which will tell me how much time I've recorded, how much money that is for the firm in real terms, in real time. It's really rewarding to be able to do that; you can actually see what you've achieved for the day for the firm and yourself."
The easy to use reporting functionality has also streamlined the interaction between fee-earners and the legal accounts department, ensuring everybody is working from the same information.
Successful implementation that stands out from the crowd
Having used a number of case management systems in the past, the team was impressed with the implementation of Osprey. Timescales were clear and well communicated throughout the process, and the firm's dedicated Project Manager was on hand to answer questions when they arose.
Following the handover, Ellis Hass have made good use of the all-inclusive training and support provision. Staff members regularly complete online courses and webinars to stay on top of the latest developments and, therefore, utilise the system in the most effective way.
"The support team at Osprey have been absolutely great. The response time was the thing that first struck me.
"By and large, if I logged a support call, the phone call I would get back would be someone saying 'yep – we can sort out your problem!' Having those problems dealt with straight away was spectacular."