Newnham & Jordan stay competitive using Osprey's automated workflows
Find out how Osprey helps Newnham & Jordan run an efficient and agile firm that helps them stay adaptable and deliver quality client service.
Key Practice Areas
Property, Family, Private Client, Litigation & Crime

About Newnham & Jordan Solicitors
Founded in 2010, Newnham & Jordan was established out of a passionate belief that there were better ways to provide legal services for the greater benefit of the client.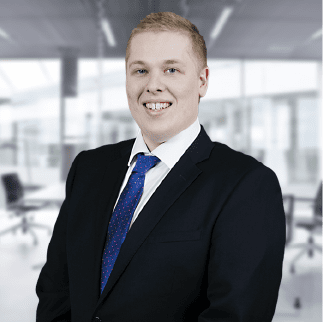 Automated workflow efficiencies benefit both the firm and its clients
For a decade, Osprey Approach has helped Newnham & Jordan provide practical, sensible solutions for its growing client base throughout Dorset and the surrounding areas.
The Osprey case management system, with integrated legal accounts, is deeply embedded in the way the firm operates across multiple offices. We spoke to James Newnham, Practice and Accounts Manager to find out how they utilise Osprey's time-saving features to benefit their firm and their clients.
"As soon as a matter is created, case handlers start saving time using Osprey's comprehensive workflows.
"Time savings are important for us and our clients. We use a host of workflows, especially around conveyancing work, which would otherwise be very time-consuming. There's a workflow in place for everything.
"Matters can now be set up in at least half the time it normally takes, so I would recommend you take a look at Osprey. There are numerous time-saving features within the software that bring value to our firm on a daily basis."
A paper light approach
There is a virtual file for every matter in Osprey, and utilising the digital matter history supports the firm in becoming as paper light as possible, naturally reducing its spend on printing, stationery and storage.
Case workers have flexible ways to update the matter history, from exporting emails to the matter history straight from Outlook, dragging files from their desktop or generating documents using the Word add-in. The software always supports their work.
As courts begin accepting more electronic case bundles, N&J feels well placed to take advantage of this with the built-in bundles functionality.
Accurate time recording
The team makes excellent use of Osprey's easily accessible time recording functionality throughout the working day. With the add-ins, browser interface and Workflows, staff are prompted to time record as they go about their work – ensuring that no billable time is missed, and ledgers stay up-to-date and accurate.
"We use a call recording tool which emails us a copy, so calls can be time recorded in Osprey using the Outlook Add-in, too. These features give the firm, and our clients, peace of mind that time recording is always accurate."
Be more efficient with integrated legal accounts
With Osprey, there is no need to run additional accounts or billing software – all information is centralised for case workers, legal cashiers and accountants.
"Requisitions have saved us so much time and they ensure information is always accurate. For example, we don't need to have multiple conversations about the movement of funds, because everything is on the system.
"Billing has also been streamlined because both the fee earner and I have access to the same single point of truth."
Osprey ensures that day-to-day transactions are accurate, so financial reports can be relied upon to give solid business intelligence at the click of a button.
N&J takes advantage of both built-in and custom reports, which can be scheduled to auto-email at a given time or day. And for more bespoke calculations, data is easily exported to Excel.
Ready for the future
The firm was well prepared to deal with any disruption to the business by taking advantage of cloud-based solutions.
When it became necessary for staff to work from home if they could, the business didn't miss a beat, transitioning to remote working seamlessly.
"Although flexible working had always been an option for our staff, this experience demonstrated just how agile the business could be. It showed that clients could be looked after wherever fee-earners were based – and Osprey played a pivotal role in that. I think our staff will continue to work in a flexible manner for the foreseeable future, bringing numerous benefits to the business and our team."