Manage your cases, record time, create documents, organise your to-do list, and bill clients easier and quicker with the Osprey legal case management solution.
All-In-One Legal Case Management Software For UK Solicitors
Improve efficiency, productivity and profitability with a centralised legal case management software that ensures regulatory compliance and reduces risk. Osprey is a true all-in-one system that manages the case management lifecycle from initial query to completion.
View all case management software features below:
The Osprey Approach all-in-one solution
The complete Osprey Approach solution combines comprehensive case management, powerful practice management, legal accounting, and streamlined client management – enabling your firm to run a streamlined and profitable operation that exceeds client expectations.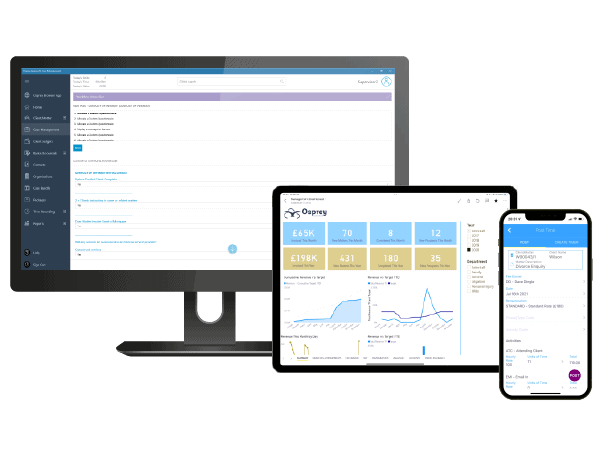 Cloud-based digital case management system for UK law firms
Organise your schedule
Stay organised and improve productivity by connecting your Outlook calendar to your case management system. Automatically set key dates that keep you on track and on top of appointments, deadlines, and tasks.
Speed up document production
Reduce the time it takes to create documents and form with the auto-population of data stored in Osprey. Built using Microsoft Word, create a library of templates or produce ad-hoc documents quickly and easily and store them securely within Osprey.
Find files in an instant
Utilise a digital matter management system so all your case files are accessible at a few clicks, from any device. Find files in an instant, whether you're on the go or working from the office, using the global search.
Reduce manual admin tasks
Standardise and automate workflows to reduce manual admin tasks and improve productivity. Be free from the repetitive processes that take up time and focus on your cases and clients when using Ospreys templated, but configurable workflows.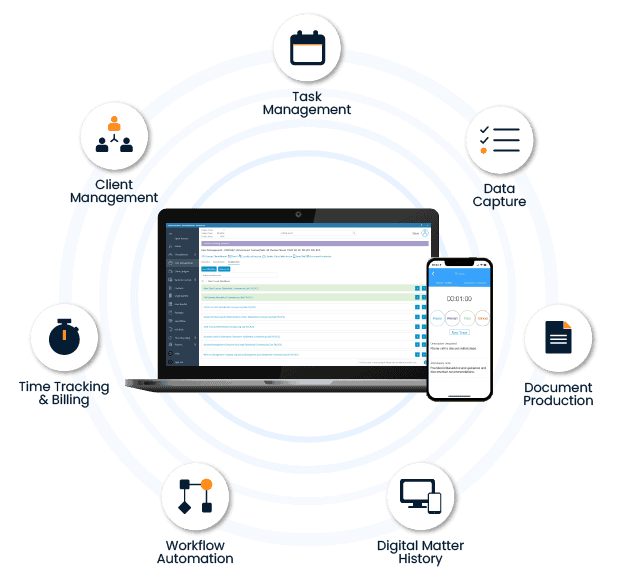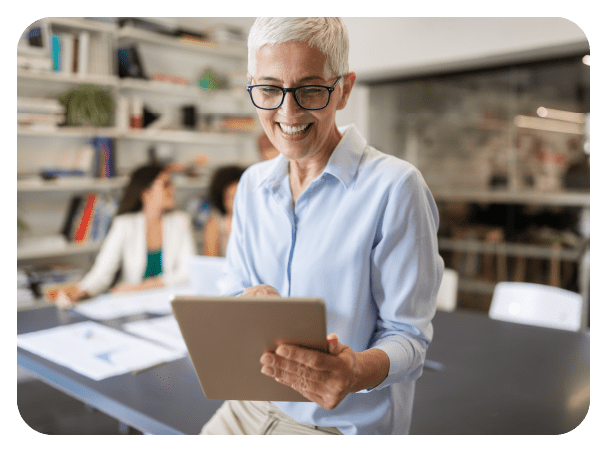 Increase efficiency with a centralised legal case management software
Tired of searching for the right documents and rekeying data into several platforms? Save hours of manual admin work with Osprey Approach, the legal case management solution that makes managing legal cases easier.
Reduce errors, mitigate risk, and increase efficiencies across your law firm with a centralised solution that's accessible on the go, from any device. Securely store all your data and files that ensures you stay organised, compliant, and can offer a quality client service.
Integrated with your favourite business tools
Maximise efficiencies and manage your entire workload from one powerful platform using our industry-leading integrations. We've partnered with your favourite software solutions so you can continue to work with the business tools you know and love, but this time connected and streamlined.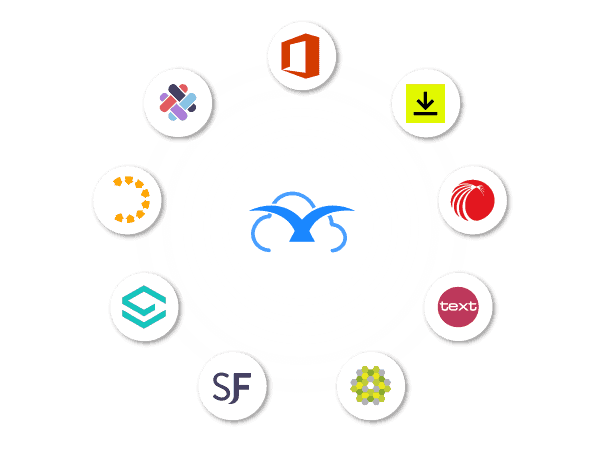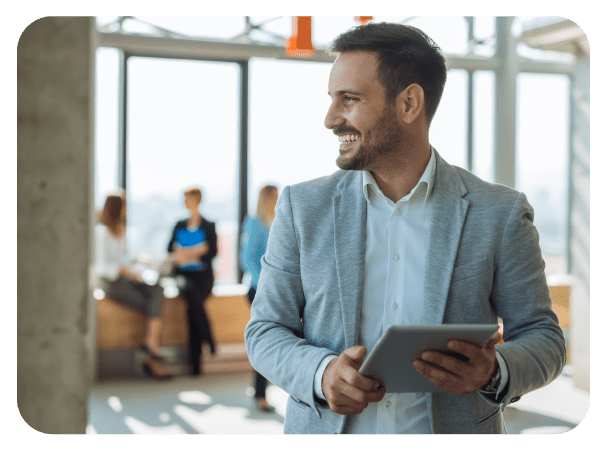 Full case visibility puts you in control
Court dates, SDLT deadlines, appointments, exchanges, there is a lot to keep on top of during any legal case, but Osprey makes the daily management of matters hassle-free. The centralised platform makes keeping on top of matters simple and effective so your law firm can focus on the client and not worry about administration tasks.
Empower your firm with the digital tools to take control of their day. Generate key date reminders automatically with our powerful workflows, streamline your day with the Outlook calendar integration, and keep clients and third parties updated using the secure web portal.
Automate repetitive tasks and improve productivity
Reduce the administrative burden and save time at every step of a case with Osprey. Our specialised workflows help you to maximise billable time by streamlining the repetitive tasks, scheduling key date reminders, and updating the client web portal.
Driving efficiencies through automation ensures you drive value for your clients and helps you to deliver first-class, cost-effective services. Using our case management system, you can create documents, collaborate, record time, bill clients and successfully manage a case from start to end.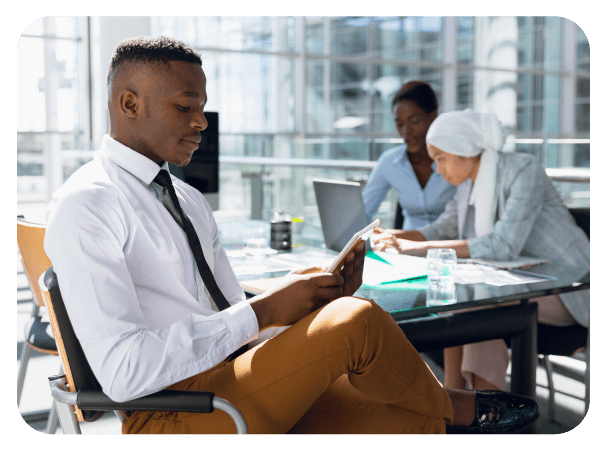 One platform to manage all your cases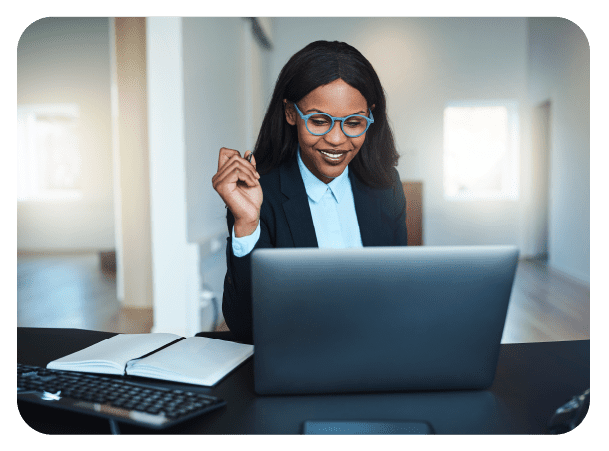 A future-proofed solution that scales with your firm
Osprey Approach digitally transforms law firms and enables them to be flexible, adaptable, and successful now and in the future.
Our cloud case management system, with dedicated mobile apps, enables easy hybrid-working, is SRA & MTD compliant, and secure. With configurable workflows, a flexible framework, and customisable fields you can be sure Osprey can meet the needs of your firm.
Frequently Asked Questions
What is legal case management software?

Legal case management software is used by law firms to help organise and effectively manage their cases and clients. This includes everything from form and document creation and management to time recording, billing, invoicing, client onboarding, and reporting. Case management software centralises all your data, documents and files into one centralised platform to help with staying compliant, improving efficiencies and delivering quality client service. This enables processes to be automated and workflows to be streamlined so your time is freed up to focus on value-added tasks, your clients and achieving your goals.

Why should my law firm use case management software?

Case management software provide lawyers with the digital tools they need to perform at their best. Utilising automation and efficiency-boosting functionality, legal software helps to increase productivity, improve efficiencies and boost profitability. No matter the size of your firm, case management software helps lawyers reach their goals because it frees up resource within the firm to focus on value-added tasks that drive a business forward. Whether you're looking to better utilise your current resource, grow your team, increase revenue, work less or earn more, case management software provides you with the tools to work towards those goals.

Can I transfer my current cases into the new software?

During the implementation process, our data migration experts can support you in migrating existing data and documents from another legal software solution into Osprey Approach. This will help you maximise your use of our case management software and ensure you're up and running as soon as possible. Find out more about our implementation services.

How much does case management software cost?

The cost of case management software (CMS) is based on multiple factors including the numbers of licences you require, the existing data you need to migrate and the additional services you need. When reviewing the cost of legal software suppliers it's important to compare like for like when reviewing the features, functionality and services that are included in cost. At Osprey, we can provide a cost once we understand your firm's needs, so please book a demo with us so we can get to know your firm and understand if Osprey is suitable. Included in every Osprey licence you receive unlimited support and training plus many other additional service. Find out more here.

What features should my case management solution have?

Below are all the essential features that all good case management software (CMS) solutions require to help you effectively manage your legal cases. These features must be fully integrated and a core part of the system.
Case management
The fundamentals of inputting and storing related client and case data and documents against a matter forms the basis of any CMS. This will enable you to easily search for and organise your cases effectively.
Task and date management
The ability to manage your calendar, assign and create tasks, monitor case progression and stay on top of key dates and deadlines. Osprey Approach enables automation of these key repetitive tasks so you can be confident you're always on top of your to-do list.
Document & form creation
Your CMS should enable you to quickly and easily create new documents using your brand guidelines and from templated and approved documents if set up by your firm. Ideally, like with Osprey Approach, this process can be automated and documents and forms can be auto-populated using the data you store against the matter.
Document management
The ability to store, organise and collaborate on documents and files from within the platform. You must be able to quickly search for and find documents within the CMS. Additionally this will allow you to easily build case bundles, saving your hours of time.
Time recording
Streamline your billing processes and improve the accuracy of your finances with integrated time recording. You should be able to record units in real-time using a stopwatch, after the task or in bulk. The CMS needs to allow various fee structures, flat fee rates and legal aid billing to be most effective.
Accounting & billing
To ensure accuracy and to get paid faster your CMS should have a specialised, integrated legal accounting solution. This should include separate client and office accounts, automated billing and invoicing functionality to streamline the process from initial enquiry to case completion.
Client & third party web portal
To improve communication and collaboration, your CMS should provide a secure web portal that enables you to share and receive data, documents, case updates, and e-signatures online. A client portal is crucial for delivering a modern, frictionless client service that wins good review, referrals, and recommendation.
Automated workflows
To maximise efficiencies, the tasks and actions involved in any legal case, no matter the area of law, should be able to be built into a workflow to enable automation and standardisation. Osprey provides configurable specialised workflows for a variety of areas of law so you can streamline your processes.
Integrations
You need to make sure your CMS connects with your other key business tools and software applications so that your case management solution can become the centralised platform for all operations. Key integrations include your email client, Word, e-signature tool and forms and search providers.
Compliance tools
To ensure you're delivering legal services in line with regulations and your firm's accreditations your CMS should provide some base level compliance tools to help lawyers stay compliant, to reduce risk, and overhead costs.
Practice management solution
To provide a complete, end-to-end view of your operations and enable ultimate control your case management software and functionality will be a part of a wider practice management solution. This will enables firm-wise reporting, enquiry management, CRM, and top-level compliance functionality.

What's the best case management software for my law firm?

With so many legal case management solutions to choose from it can be difficult to know what's right for you firm. To start with, consider what your firm's current challenges and future goals are in order to decide what you want your case management software to achieve. Once you know what you want it to achieve you can complete deeper due diligence when attending demos and asking questions about the features and functionality of the solution and if it'll meet your needs.

Do you integrate with other legal software services?

Yes, Osprey Approach integrates with various market-leading business tools and legal software services including DocuSign, Microsoft 365, InfoTrack and many more. Manage your entire firm through a centralised platform so you can streamline operations. Find out more information on our integration partners here.

Can I create case bundles using Osprey?

Yes, case bundles can be easily created in Osprey using the documents stored against the matter. Simply select the documents you need, organise them into folders and they'll automatically be chronologically ordered, indexed, bookmarked, and paginated. The powerful case bundles feature in Osprey saves law firms hours of time and helps to reduce the cost of case management.

Can I share case updates with my clients using Osprey?

Osprey Approach includes a fully integrated web portal that enables law firms to easily collaborate and communicate with clients and third-parties. Within the Osprey web portal you can securely share case updates, send and receive documents and capture data from all parties. This helps to speed up case progression, enhance client service and helps your practice stay competitive. Osprey also has other client communication features such as scheduling email and text messages to update and notify clients with ease.
See Osprey in action
Discover the power of Osprey Approach in a free, no obligation demonstration, and learn why thousands of lawyers trust our software solution to manage their firm. Complete the form and one of our product experts will be in touch to find out more about your firm's needs and to book a meeting at a time that suits you.