Integrate Microsoft Word with Osprey Case Management Software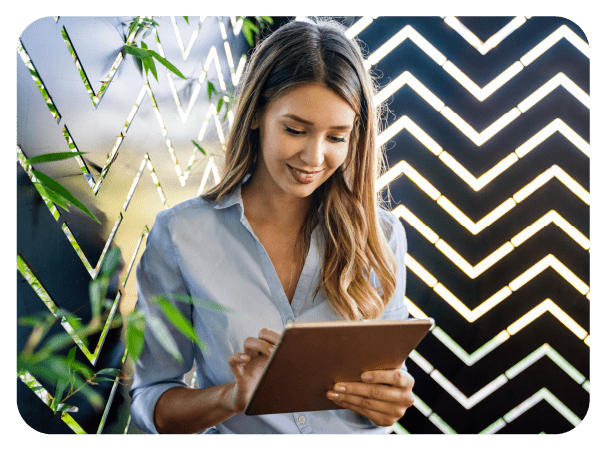 Create, edit, and manage legal documents with ease using Word
Osprey meets you where you work by integrating with Microsoft Word, so you can use the tools you're already familiar with. Access your client and case data that you store in Osprey whilst in Word to streamline to your document production processes. Save time, speed up case progression, and easy move between the applications you need to work effectively.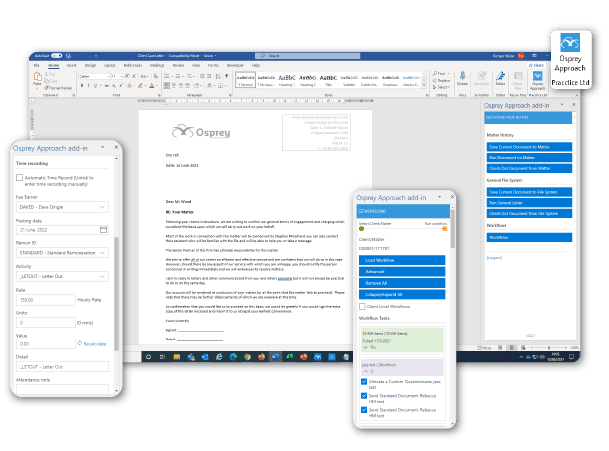 Word integration key features:
Search for matters
Search for matters and clients from within Word so you can access current templates, edit existing documents, or save files directly to the matter history.
Run workflows in Word
Access all workflows on a case and run tasks from within Word to speed up case progression. Task are marked as complete and documents can be created, keydates set, and clients are updated.
Record time on documents
Record time at the point of document creation in Word by simply assigning default letter rates to auto track time, or submit your time record when saving.
Auto-populate data
By linking fields in Osprey to your Word document, data can be pre-populated to avoid rekeying information.
Search for and within documents
The Osprey global search means you can easily access your documents by searching for documents titles or for key words within the body of the file.
Electronic signatures
Utilising the DocuSign integration, your Word documents can be tagged and signed digitally by clients.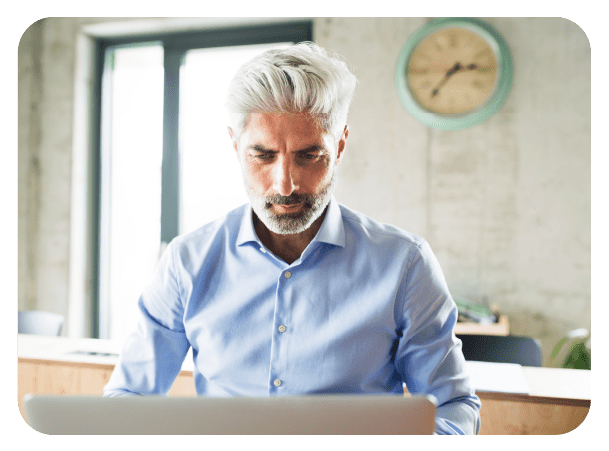 Digitalise and automate document production
Save time, ensure consistency, and stay organised with an all-in-one document management software. Osprey makes it easy to generate, edit, share, and store legal documents, forms, and emails for your clients. Auto-populated, and generated from branded templates via our automated workflows, documents are created quicker to improve efficiencies and client service.
See the Word & Osprey integration in action
See Osprey in action
Discover the power of Osprey Approach in a free, no obligation demonstration, and learn why thousands of lawyers trust our software solution to manage their firm. Complete the form and a member of our sales team will be in touch to find out more about your firm's needs and to book a meeting at a time that suits you.