Osprey Updates: Making Tax Digital, SMS & Updated Integrations
Spring has sprung, and Osprey has been full of exciting new features and updates throughout March.

Four Osprey software updates this quarter
Send SMS text messages to your clients
We know that you're always looking for the most effective method of communication for each client.
SMS text messages are, quick, convenient and affordable. However, staff may be reluctant to use their personal phone to send texts.
Therefore, our updated SMS text messaging feature provides a simple way to do this from within Osprey. Previously only available in workflows, you will now find our new SMS button on any client or matter page:

Composing a text message is as simple as writing an email, and is made even easier by using pre-defined templates for repetitive messages.
In addition, you can merge client and matter data into templates to create personalised messages with a single click.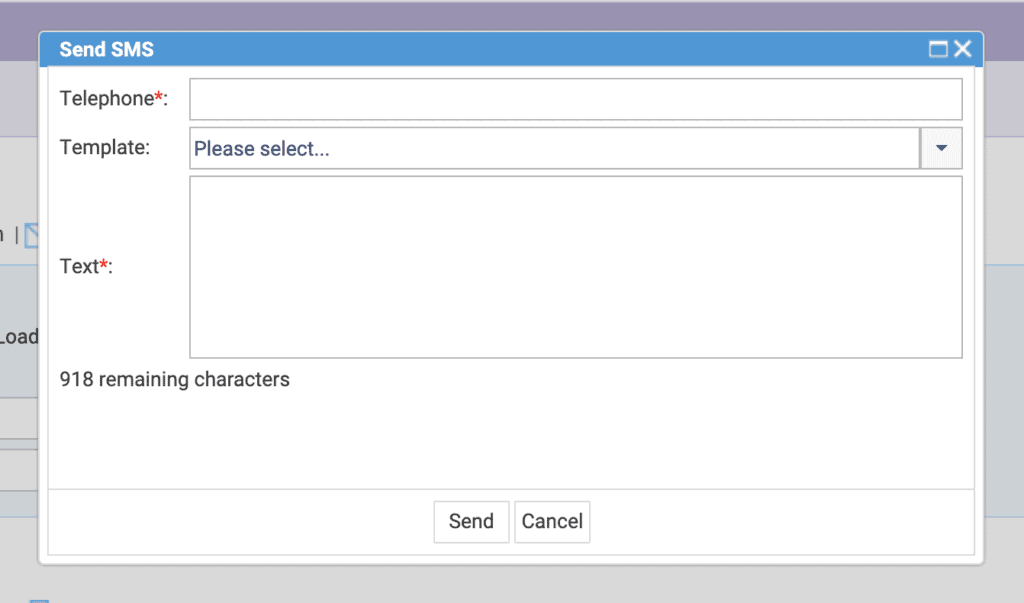 SMS message history is stored to the client or matter. SMS integration requires a separate subscription to Text Anywhere.
Making Tax Digital
Unless you've been living under a rock since the spring 2015 Budget, you'll know about Making Tax Digital (MTD). The initiative aims to modernise the UK tax process through Digital Record Keeping.
VAT-registered businesses with a taxable turnover above the VAT threshold are now required to use the MTD service to keep records digitally and use software to submit their VAT returns for VAT periods that started on or after 1 April 2019. – Gov.uk
To that end, the integrated accounts package within Osprey Approach is fully compliant with MTD.
Our simple integration is explained in our latest support video. So, why not head to our support channel on YouTube for more information?
SearchFlow updates
As the market-leading provider of conveyancing search solutions, SearchFlow is a popular integration for many users.
In March, we rebuilt this feature to take advantage of the newest SearchFlow connection features.
The update provides a completely seamless method of:
requesting searches;
receiving updates;
saving searches; and
automatically creating disbursement postings.
LexisNexis integration
We are delighted to add another legal forms provider to Osprey: LexisNexis Legal Forms and Documents. LexisNexis is a world leader in the creation of automated, standardised legal documents and legal forms.
The integration in Osprey couldn't be simpler. It's entirely cloud based, therefore, it will work on mobile and desktop devices without any additional software.
Before the document is added to the matter, all of the available fields are automatically filled out. You also have the opportunity to record time in the same window.

Naturally, this integration requires an account with LexisNexis. Speak to a member of our team for more information.