Successful law firms need to drive long-term efficiencies, enhance client service and improve profitability. Osprey Approach's legal practice management software provides digital tools to streamline your practice and build the solid technology foundations needed to stay adaptable and effective.
Trusted by law firms across the UK
0
1
2
3

4

The Osprey Approach All-in-One Solution
The complete Osprey Approach Solution combine comprehensive case management, powerful practice management, legal accounting, and a secure web portal – enabling your firm to run a streamlined and profitable operation that exceeds client expectations.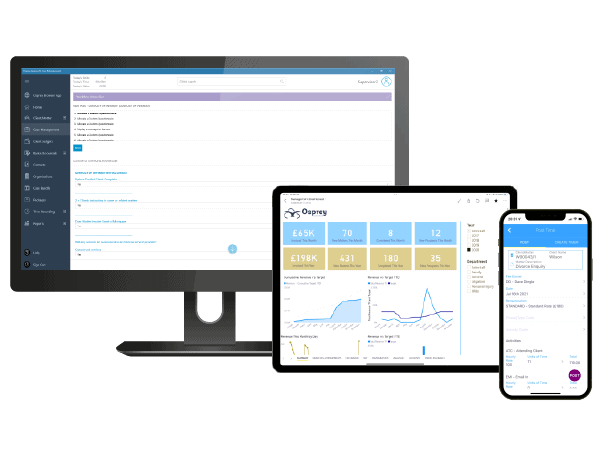 Legal Practice Management Software
Our powerful, multi-device cloud-based software has helped thousands of lawyers to run a profitable firm and deliver excellent client care. With a comprehensive suite of features built into our software, all areas of your legal practice will be connected and streamlined to maximise success.
View all practice management features below:
Legal Practice Management Software With A Difference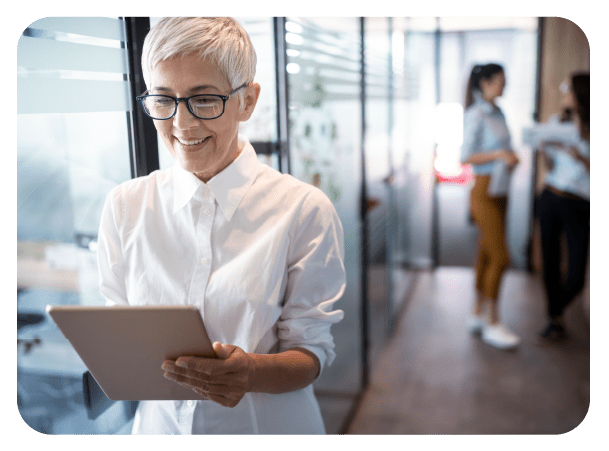 Gain 360-degree visibility
With visibility of your firm's performance and trajectory, you can make smarter, data-driven decisions that will take your business to the next level. With visibility you are in control, enabling your team to make improvements and implement solutions in the present but plan and forecast effectively for the future. With a centralised database and business intelligence tools, Osprey empowers your team to succeed.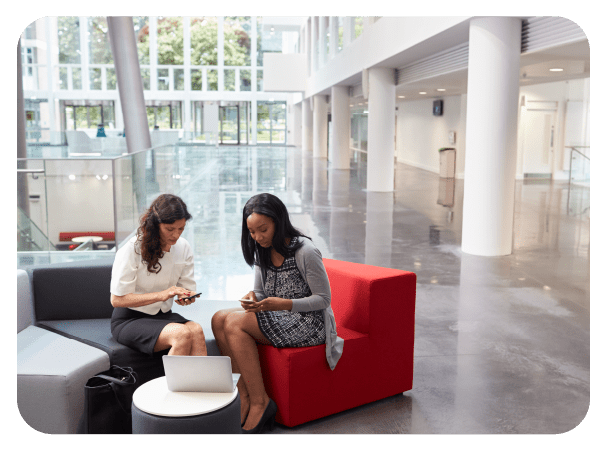 Future-proof your firm
Being prepared to face unknown challenges gives you a competitive edge and with a powerful system at the core of your firm, you'll have the digital foundations to be flexible, agile and effective. We help law firms digitally transform their processes and modernise their client service to help boost reputation and win new clients.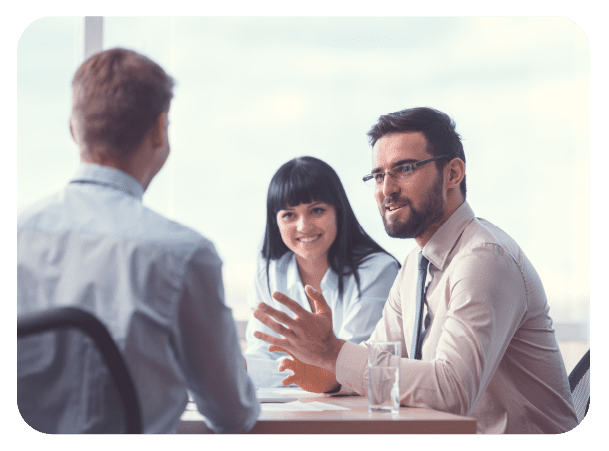 Centralised and compliant legal practice software
We provide comprehensive and easy-to-use legal practice management software that centralises your database to improve data accuracy, which aids compliance and improves internal collaboration. Osprey's fully integrated system is SRA and HMRC compliant, so you can be confident you're reducing errors, minimising risks and working to best practices. Reduce your reliance on physical files and disparate systems with a fully integrated, complete solution.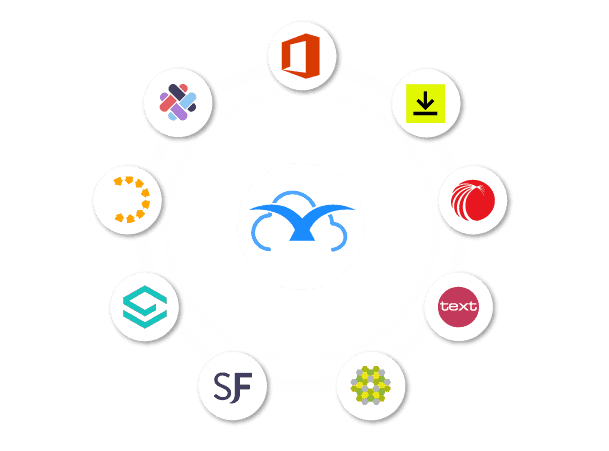 Seamless integrations to maximise efficiency
We work with Microsoft, DocuSign, InfoTrack, Lexis Smart Forms, HM Land Registry and more to ensure we provide the best law firm practice management software. Our industry leading integration offerings mean you can manage your workload from within one platform.
Frequently Asked Questions
What is legal practice management software?

Legal practice management software is used by managing partners, management and stakeholders to help effectively manage their law firm. The software provides 360-degree visibility of operations and performance which puts the management team and partners in full control. Practice management software is typically part of a firm's case management platform so the software, as a whole helps, provides an end-to-end solution for managing cases and clients from initial enquiry to completion. As well as the key case management software features, practice management software also include integrated legal accounting, firm-wide reporting, top-level compliance tools, and client relationship management tools.

How does practice management software benefit my firm?

Practice management software provides lawyers with a platform to more effectively and efficiently run their practice. The features and functionality of practice management benefits law firms, of all sizes, because it helps to increase productivity, improve efficiencies, and boost profitability to help you achieve you goals. The automation tools frees up your time from repetitive admin so you can focus on value-added tasks and the centralised platforms helps to provide data-driven insights that help make smarter business decisions to drive your firm forward. Gain the visibility and control you need to effectively manage your practice.

What kind of training and support is included?

We provide unlimited support and training throughout the lifetime of your licence. When you partner with Osprey you'll always have the support and guidance you need to maximise your use of Osprey. We also offer implementation services to help migrate your firm from your existing system to Osprey and ensure your data is ready and your users are trained. Find out more about our implementation services here.

What does practice management software cost?

The cost of practice management software (PMS) depends on a variety of considerations including the numbers of users, the amount and type of existing data you need to migrate and the additional services you need. We can provide a cost once we understand your firm's needs, so please book a demo with us so we can get to know your firm and understand if Osprey is suitable. Depending on the software partner, the cost will be all inclusive for support, training, updates and implementation, but this varies between suppliers so it's important to review this when making your decision. Find out more about the services included when you partner with Osprey.

What features does practice management software have?

Below are the fundamental features and functionality that should be included in any practice management solution (PMS). These features must be integrated to experience the maximum benefit and return.
Case management software
A key component of an effective practice management system is a fully integrated end-to-end case management platform that includes managing client data and onboarding, document and from creation and storage, time recording, task and date management, a client portal and billing.
Legal accounting
Whilst many case management systems include the basics of billing a comprehensive practice management solution provides fully integrated legal accounting tools that takes care of business and client financials.
CRM
Boost the effectiveness of your marketing and sales efforts with a complete legal contact relationship management (CRM) system that enables you to store and report on your contacts and opportunities.
Enquiry management
Convert more prospects into paying clients with an enquiry management system that ensures opportunities are always followed up and never missed. Organise your enquiries, no matter their origin, and improve conversion rates.
Business Intelligence
Accurate firm-wide reporting and business intelligence tools are crucial for knowing how to improve performance and allocate resource. Gain insight into your cases, clients and financials so you know how to achieve your goals and drive your firm forward
Web portal
A key component of case management software but a must-have for practice management software as it enables you to effectively communicate and collaborate with not just your clients but third-parties and refers too.
Integrations
There will be some business tools and software applications that are crucial for running a case but some that are essential for effectively running your practice. This is why integrations is a key feature for PMS so you have the tools you need to run your business, such as e-signature tools, reporting solutions and your email client.

How do I decide the best practice management software for my firm?

With so many legal case management solutions to choose from it can be difficult to know what's Selecting the right practice management software (PMS) for your firm takes research and due diligence to ensure your investment is in the best solution for your firm. Start by considering:
-What are your firm's current challenges?
-What are your firm's future goals?
-What do you want a new PMS to achieve?
Once you have your top-level objectives agreed you can then effectively compare practice management software suppliers effectively.
When reviewing and comparing solutions it's important to consider:
-Does the software include all the core features you'd expect
-What additional services are included in the cost and are there any hidden additional charges?
-How configurable is the software to your needs and you do you benefit from regular updates?
-Can the software achieve what you need it to?
-Is the solution scalable and flexible and will it still meet your firm's needs in 5 years time?

Can I integrate my existing legal software products?

Osprey Approach integrates with a variety of market-leading legal software products and business tools that help you run your firm more effectively. Find out more about our current integration partners here. Osprey has an open API and can integrate with most software providers so if you have a specific requirement, please get in touch and we can identify if it's already on our development roadmap.
See Osprey in action
Discover the power of Osprey Approach in a free, no obligation demonstration, and learn why thousands of lawyers trust our software solution to manage their firm. Complete the form and a member of our sales team will be in touch to find out more about your firm's needs and to book a meeting at a time that suits you.