Case management software for debt and loan recovery
Effectively manage your debt and loan recovery cases to ensure quality customer service, full compliance, and efficient processes with our case management software. Automated workflows, web portals, and dedicated apps reduce the time spent on manual tasks so you're free to focus on your client.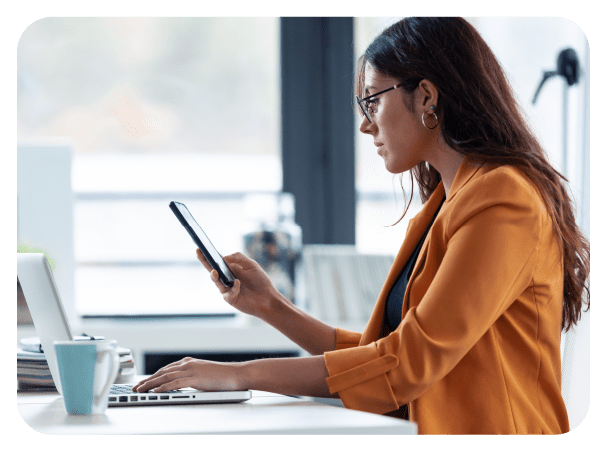 Automate reminders, communication, and compliance tasks
Easily stay compliant, streamline processes, and efficiently manage your workload using the Osprey configurable and automated workflows. Automation enables your firm to reduce time spent on manual tasks, standardise processes, and reduce the cost of staying compliant, so your time is focused on your client.
The Osprey workflows assist with every stage of a case from pre-litigation to your client requiring a bailiff and managing part-payments and instalments. Our specialised debt recovery workflows handle data capture, calculations, instalment payments, secure client communication and key date reminders so you don't need to worry about the admin processes, and you can focus on helping your clients.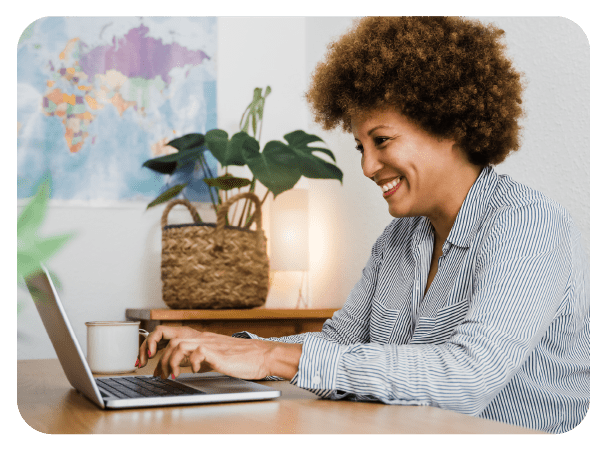 Secure client web portal
Avoid sending sensitive data, like copies of invoices or bank details, via email as they can be easily intercepted, putting your client data at risk. Instead, you can provide a client-focused, secure web portal that enables clients to log in and view, share and send documents and data within the portal to increase security. You can integrate the client portal with our workflows too so questionnaires, documents or task and deadline reminders can be automatically shared at every key stage, so your clients are always up to date. Provide a convenient and frictionless experience for your customers who can access the portal via any device and easily communicate and collaborate with your firm.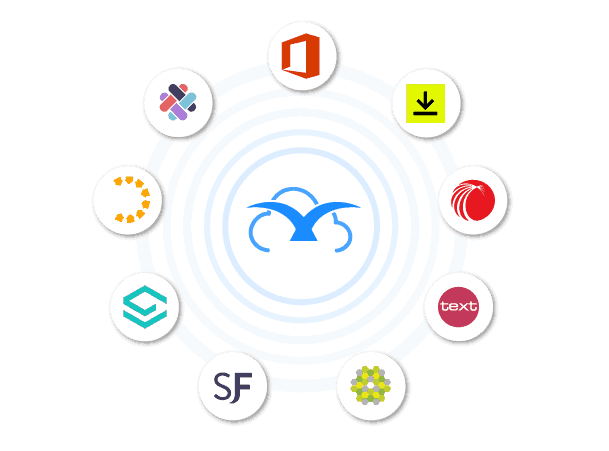 Seamless integrations
To help save you time and simplify the debt recovery process, Osprey is integrated with some of the UK's leading business tools so you can optimise efficiencies and enhance your client service.
DocuSign
Get forms and documents signed much faster by utilising DocuSign, the world's leading e-signature tool that is integrated within the Osprey secure web portal. Save an average of £30 per agreement by removing printing and posting costs and provide your client's with a quicker and easier way to sign and return documents.
Lexis Smart Forms
Save time and reduce errors when filling out complex legal forms using the Lexis Smart Forms and Osprey integration, which enables data you store in Osprey to be auto populated into the forms saving hours of your time. Access and edit over 4,000 up to date, fillable forms on any device.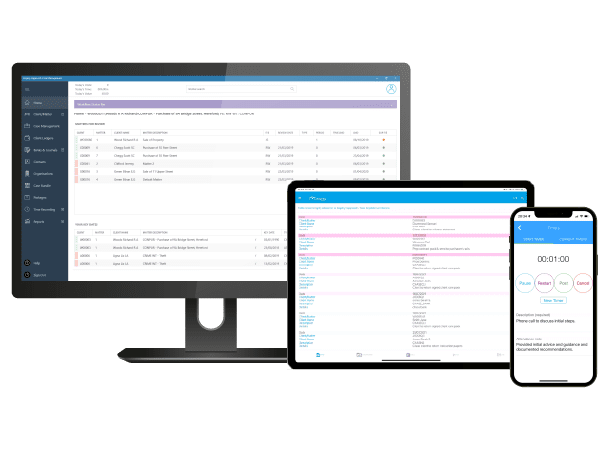 Debt recovery case management key features:
Customisable workflows
Stay compliant and effectively handle your workloads with our specialised debt recovery workflows that reduce the time spent on manual tasks and help to assist your clients at any stage of their case.
Automatic calculations
When processing the debt payments for your client you can use the multi-record fields to add the invoice numbers and the debt owed and the calculation will be completed automatically, adding interest if applicable.
Debt ledger
Separate to the client ledger, you can monitor your client's payments towards their debt with the debt ledger, so you always have visibility.
Reports & dashboards
Monitor your firm's performance with real-time reports and dashboards. Obtain better insight in your clients, finances, and past performances to drive the future of your firm.
Bulk instructions
Accept bulk instructions via Excel and upload instantly into Osprey using our Smart Actions or give your clients the ability to instruct you on new matters directly from the secure client web portal.
Data security
You can feel confident that your firm's and clients' data is secure when stored in Osprey which is hosted in UK state-of-the-art data centres that are protected, regulated and reliable.
Frequently Asked Questions
What is debt recovery legal software?

Debt recovery legal software lets users manage all types of debt recovery cases, from start to finish, using our case management features that ensures a streamlined and efficient operation. Our CMS offers the following functions: document and form production and storage, a secure client web portal, compliance and reporting features, contact and organisation address book management, time recording and automated workflows. Using the available tools, solicitors practicing in debt recovery can keep on top of managing all clients and matters with ease.

Is Osprey specifically built for debt recovery cases?

Osprey Approach was designed as a software solution for all areas of law, however we have focused workflows and apps designed specifically for debt recovery matters which enable you to focus on and manage your work effectively.

Do you integrate with other business tools?

Osprey integrates with various market-leading business tools and legal software applications that help further enhance your client service, improve efficiencies and ultimately provides a powerful, centralised platform to manage your entire firm.
For more information on the software suppliers we integrate with, view our integration page here.

Is my data secure in Osprey?

Yes, all data is secure in Osprey. Osprey uses a secure cloud platform to keep sensitive data safe and secure. For more information, visit our data security page.
The Osprey Approach all-in-one solution
The complete Osprey Approach solution combines comprehensive case management, powerful practice management, legal accounting, and streamlined client management – enabling your firm to run a streamlined and profitable operation that exceeds client expectations.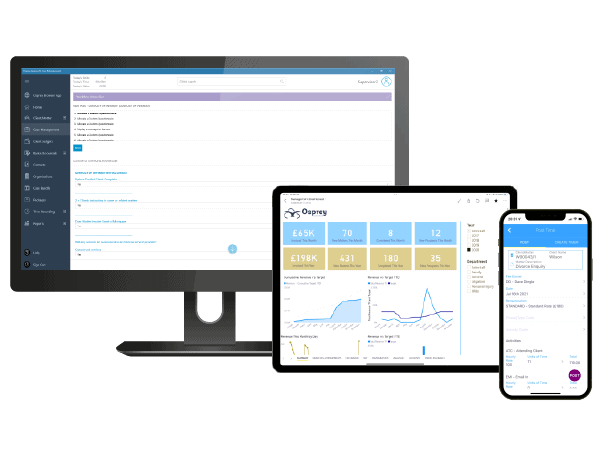 See Osprey in action
Discover the power of Osprey Approach in a free, no obligation demonstration, and learn why thousands of lawyers trust our software solution to manage their firm. Complete the form and a member of our sales team will be in touch to find out more about your firm's needs and to book a meeting at a time that suits you.