Osprey Approach Customer Legal Software Roadshow
The Osprey Customer Roadshow is a bi-annual event, exclusively for our customers, that helps individuals and firms maximise their use of Osprey Approach to improve efficiencies and productivity.
Osprey Autumn 2021 Roadshow – View on-demand
We continue with the theme: Optimising for Success in 2021 for this year's Autumn roadshow with a focus on how firms can ensure they're focusing on a digital-first strategy to ensure success in the future. Find out more about the agenda and our speakers below where you can also watch the webinar on-demand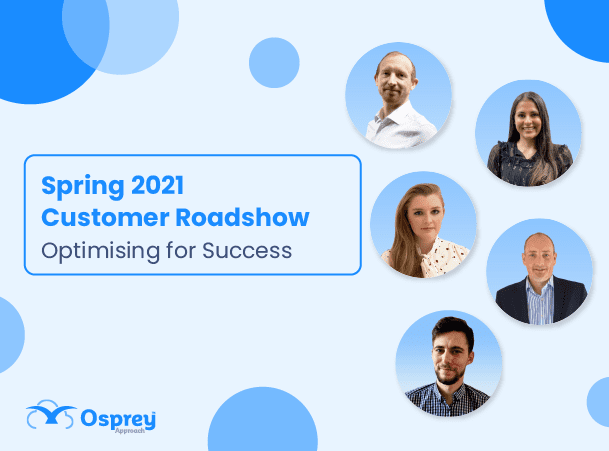 Spring 2021 Roadshow On-Demand
The theme for our Spring Customer Roadshow theme was Optimising for Success in 2021.
Even with a roadmap back to normality, we know a lot of firms will be adopting new ways of working in the future to continue to benefit from productivity increases and a better work-life balance. That's why we've packed this roadshow with presentations that help you optimise your use of Osprey for a streamlined and adaptable firm.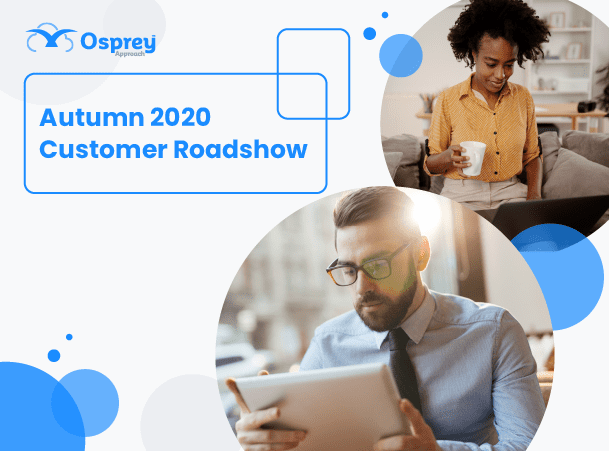 Autumn 2020
As majority of the UK found themselves working from home, our Autumn webinar looked at top tips and advice on improving the client journey wherever you and your client are based, time-saving automations to cope with an influx of work and a mental health workshop from our guest speaker, Jonathan Downes – Mental Wellbeing Speaker & Coach.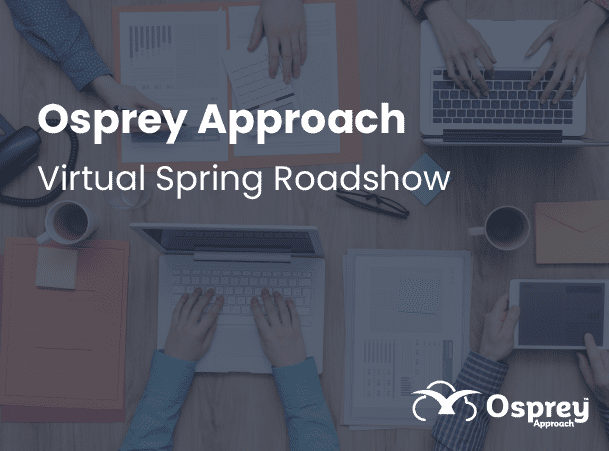 Spring 2020
Our Spring 2020 Roadshow was our first virtual event and came at a time where everyone was transitioning to new ways of working. This webinar covered how to get the most from our Osprey Support, how to attract new clients using Facebook ads and WFH life hacks.
See Osprey in action
Discover the power of Osprey Approach in a free, no obligation demonstration, and learn why thousands of lawyers trust our software solution to manage their firm. Complete the form and a member of our sales team will be in touch to find out more about your firm's needs and to book a meeting at a time that suits you.