Osprey Approach helps you to empower employees and retain talent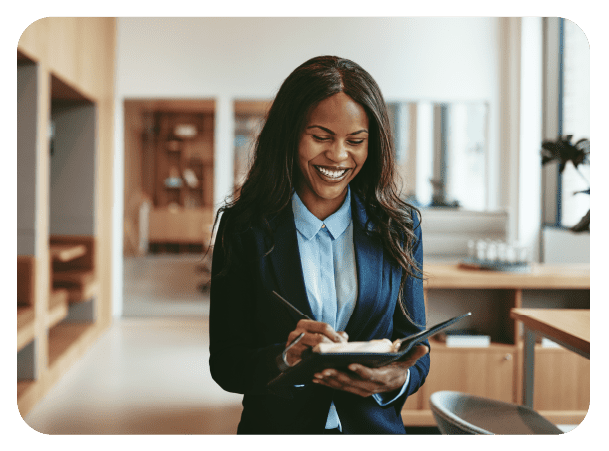 Reduce workload pressures whilst improving flexibility for your team
Operate effectively, no matter where your employees are based using the Osprey Approach all-in-one platform. Increase flexibility with access to real-time data, on any device. Osprey also offers productivity-boosting features that help to automate tasks, reduce manual admin, and complete daily tasks quicker.
Empower your team to perform their best and manage growing workloads with the Osprey cloud-based practice & case management solution.
Legal software features that helps to empower employees:
Access the digital tools you and your team need to work effectively on-the-go, managing growing workloads, and reduce manual admin.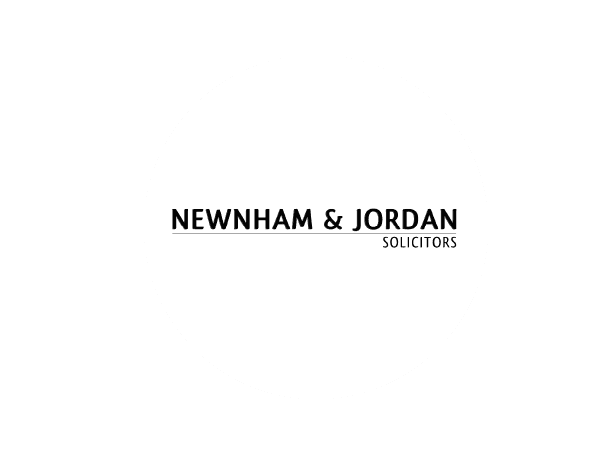 Newnham & Jordan stay competitive using Osprey's automated workflows
"Time savings are important for us and our clients. We use a host of workflows, especially around conveyancing work, which would otherwise be very time-consuming. There's a workflow in place for everything.
"Matters can now be set up in at least half the time it normally takes, so I would recommend you take a look at Osprey. There are numerous time-saving features within the software that bring value to our firm on a daily basis."
James Newnham, Practice & Accounts Manager, Newnham & Jordan
How modern law firms can attract and retain talent
Whilst salary remains a key factor when hiring new staff, it's a firm's culture that can ultimately make or break the practice. Join us and our expert guest speakers as we discuss how empowering employees helps to win and retain talent.
Attract and retain top talent at your law firm today
The Osprey Approach all-in-one solution
The complete Osprey Approach solution combines comprehensive case management, powerful practice management, legal accounting, and streamlined client management – enabling your firm to run a streamlined and profitable operation that exceeds client expectations.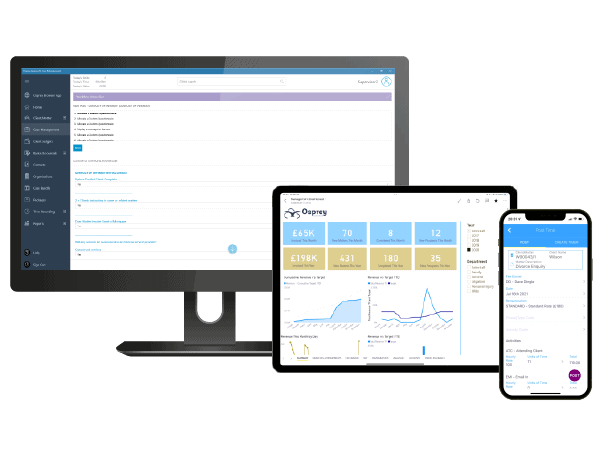 The 7 benefits of using Osprey Approach
See Osprey in action
Discover the power of Osprey Approach in a free, no obligation demonstration, and learn why thousands of lawyers trust our software solution to manage their firm. Complete the form and one of our product experts will be in touch to find out more about your firm's needs and to book a meeting at a time that suits you.