Osprey Approach helps law firms to be agile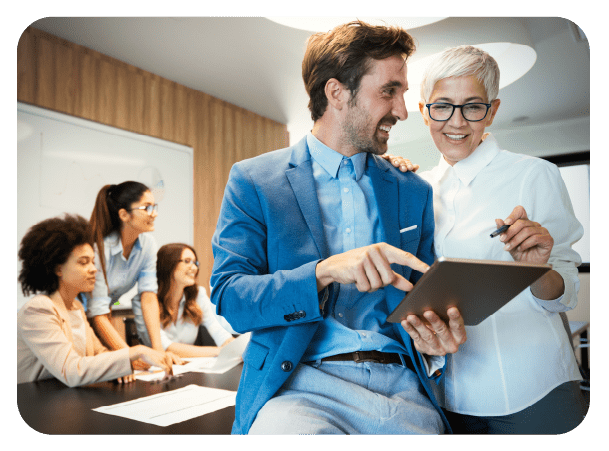 Optimise your operations to outperform your competition
Osprey Approach helps you to optimise your operations from enhancing client service, to empowering employees, improving efficiencies, and staying compliant. Long-term success requires a profitable business model and our all-in-one solution can help you to effectively operate.
The digital tools, centralised database, and powerful integrations helps you to deliver a quality client experience, whilst providing flexibility to your team, and efficiencies across your processes. Staying competitive is simple with the right legal tech and effective business habits.
Legal software features that help you to be an agile law firm:
Access the digital tools you and your team need to enhance client service, stay compliant, and optimise operations. Farnworth Rose use Osprey Approach to improve operational efficiencies
"We're always looking to improve efficiencies across the board in every department. So, the automation side of Osprey – using workflows that help to standardise everything – assist us with that. This is to ensure each department and work type runs in an efficient and uniform way, in line with the firms values as well as helping to mitigate risk factors.
"We're always trying to keep up with technology, so we use the majority of Osprey to its full potential."
Sophie Holdsworth, Operations Director, Farnworth Rose
How modern law firms can improve long-term success
Optimising your firm's operations isn't a one-time project, but a process of continuous innovation. Join us, and expert guests, as we discuss the importance of reviewing existing habits to stay competitive.
Become an agile law firm today
The Osprey Approach all-in-one solution
The complete Osprey Approach solution combines comprehensive case management, powerful practice management, legal accounting, and streamlined client management – enabling your firm to run a streamlined and profitable operation that exceeds client expectations.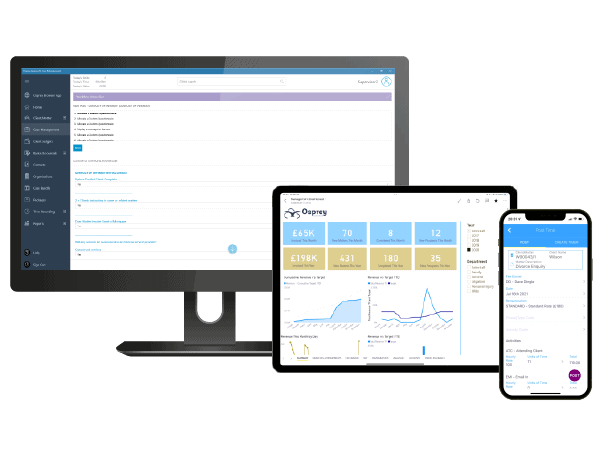 The 7 benefits of using Osprey Approach
See Osprey in action
Discover the power of Osprey Approach in a free, no obligation demonstration, and learn why thousands of lawyers trust our software solution to manage their firm. Complete the form and one of our product experts will be in touch to find out more about your firm's needs and to book a meeting at a time that suits you.