Osprey Approach help you to improve efficiencies across your law firm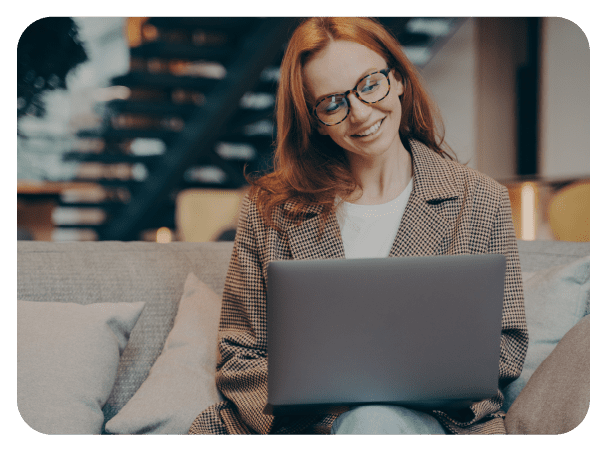 Accelerate matter completion to help you do more with less
Optimise and standardise operations to improve firm-wide efficiencies with Osprey Approach. Easily manage and streamline the many moving parts of running a law firm with the all-in-one platform designed for busy SMEs. Your teams can access efficiency-boosting tools, automated workflows, and connected real-time data that saves you time and makes life easier.
Legal software features that boost efficiencies:
Access the digital tools you and your team need to reduce manual admin, speed up case progression, and streamline operations.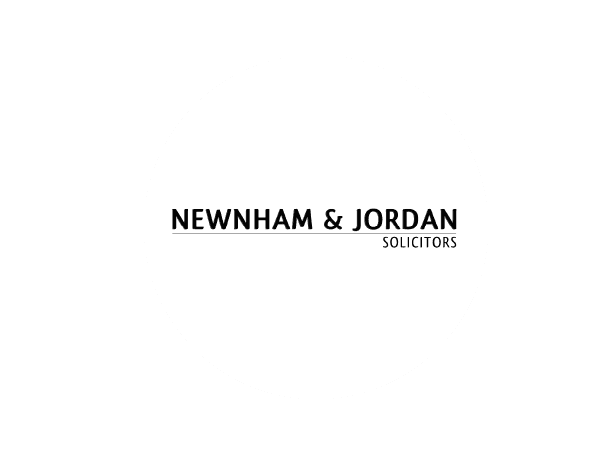 Automated workflow efficiencies benefit both Newnham & Jordan and its clients
"As soon as a matter is created, case handlers start saving time using Osprey's comprehensive workflows. Matters can now be set up in at least half the time it normally takes, so I would recommend you take a look at Osprey. There are numerous time-saving features within the software that bring value to our firm on a daily basis."
James Newnham, Practice & Accounts Manager, Newnham & Jordan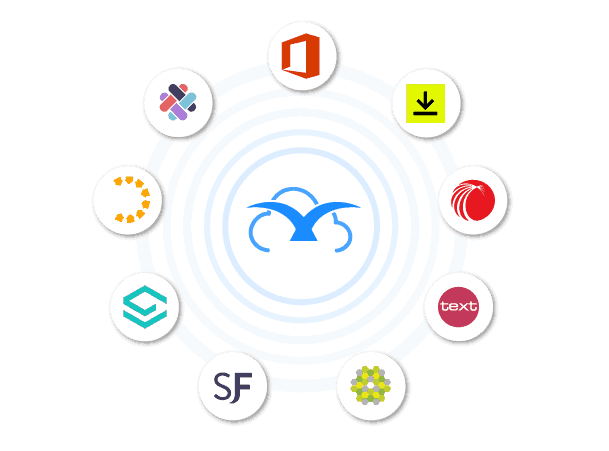 Continue to use the tools you love
Boosting efficiencies can be done using the tools you love. Easily integrate market-leading systems with Osprey, so you can utilise the power of both tools but via one platform. From email management to client communications, digital IDs, electronic signatures, AML checks, and more.
Osprey integrates with:
Microsoft 365
DocuSign
InfoTrack
Coadjute
Lexis Smart Forms
Searchflow
TextAnywhere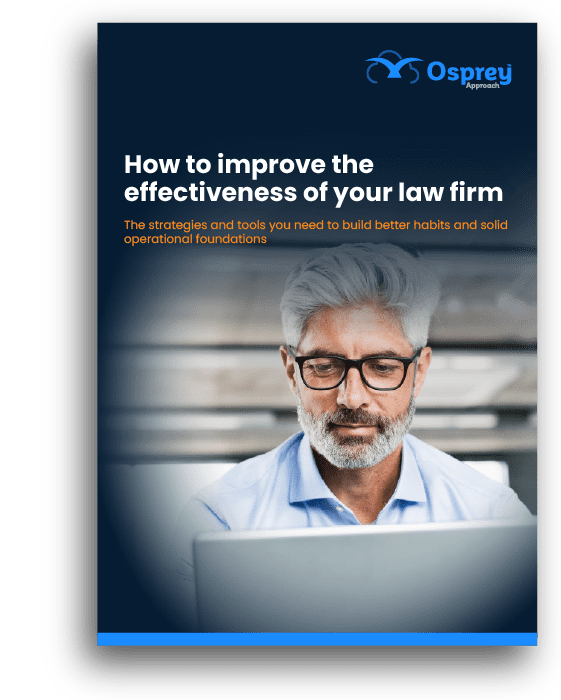 How to improve the effectiveness of your law firm
Do you have the right foundations in your firm to run an effective business? We've detailed the five pillars of how to create the right digital, cultural, and operational environment to help improve the effectiveness of your firm.
Improve the efficiencies across your law firm today
The Osprey Approach all-in-one solution
The complete Osprey Approach solution combines comprehensive case management, powerful practice management, legal accounting, and streamlined client management – enabling your firm to run a streamlined and profitable operation that exceeds client expectations.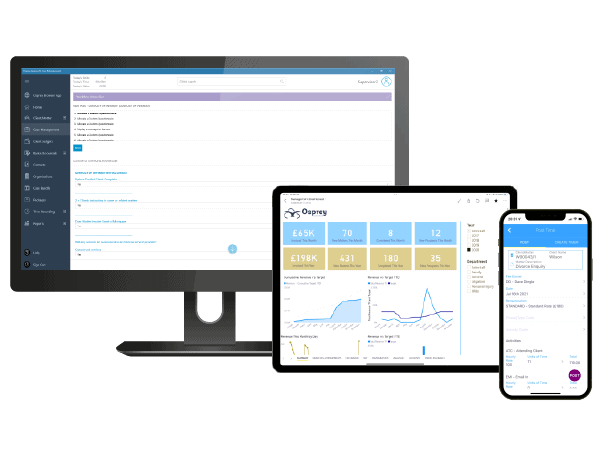 The 7 benefits of using Osprey Approach
See Osprey in action
Discover the power of Osprey Approach in a free, no obligation demonstration, and learn why thousands of lawyers trust our software solution to manage their firm. Complete the form and a member of our sales team will be in touch to find out more about your firm's needs and to book a meeting at a time that suits you.