How to maximise tech utilisation throughout your firm
Implementing a practice management software (PMS) solution provides the perfect digital foundations for successfully running a law firm. A PMS impacts all areas, departments, and roles across a practice, which is why undertaking a new PMS implementation, or evolution project, can feel overwhelming; with so many possibilities and opportunities it can be difficult to know where to start.

For firms to realise the true benefits of legal software and to maximise their return on investment, it's crucial that PMS is implemented effectively across the business. Without utilisation from the team, software can prove costly for a firm, especially when inefficient and ineffective processes remain that hinder productivity, client service and overall profitability.
To help firms effectively and successfully implement PMS software and maximise tech adoption and utilisation across their firms, we spoke with Laurence Sutton, Executive Leadership Coach and Practice Manager at Brevitts Solicitors, to discover his advice and guidance for firms as well as discuss his own experiences with Brevitts.
A Q&A with Practice Manager and Leadership Coach, Laurence Sutton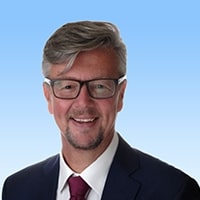 Q: Hi Laurence, great to have you joining us today, before we get started, tell us a little bit about yourself.
A: I'm the practice manager at Brevitts Solicitors. A small family-run firm started by my wife's father in the sixties and now run by my wife Jane and our daughter Jessica. I have been a partner in the firm for the last ten years, but it's only been in the last year that I've played a fully active role having retired from the Crown Prosecution service after 39 years. I am also a Fellow of the Institute of Legal Executives and a qualified Executive and Leadership Coach, having coached senior leaders and leadership steams across Government departments and the NHS.
My background meant I was well equipped to help Brevitts manage the change of implementing a new practice and case management solution. Typically, technology implementation projects focus heavily on the software features and tools and often don't have the clear processes and lines of communication in place for effective people and change management. This was the focus for the project at Brevitts and I'm happy to share our successes with other law firms to help them maximise utilisation across their firm and release the true benefits of automation and legal software.
Q: I'm keen to hear about your success and advice for firms, but first let's start back at the beginning. What were your initial challenges and what were the drivers for the software implementation?
A: Osprey was first implemented into Brevitts as a replacement for our old accounting software. Jane saw the potential of the Osprey solution and was very enthusiastic about automating case management processes. But after the initial implementation success, the project stalled internally, and the team's understanding and utilisation of the software was poor. This is why the focus of the project became less about the software, but more about the team.
The more you put into the software, the more benefits you'll realise and so we knew we needed to create a plan and dedicate time. I'm not an end-user of the system so I was very dependent on the staff to make this work, but it required direction and momentum.
Q: What was the first thing you set out to do?
A: We needed to be planned and organised because up until this point, we'd been very reactive. A key driver of the project was to enable us to be a more proactive firm and intentional about what we want to achieve moving forward.
The first crucial step is to engage with the team. Ensure all management and employees are focused on the same goals and they understand the benefits and motivations behind the change. Start by outlining the benefits of the software for both the individuals and for the practice as a whole. For Brevitts, the benefits included: saving time and improving efficiency through automation, less paper and associated posting costs, improved compliance and risk management, fewer phone calls and visitors to the office, enhanced client communication, and a clearer, standardised case management process.
How you'll achieve the biggest return on your software investment is to ensure the staff are part of the journey from the start. It's important that they understand that it's something for them to get involved in, rather than have done to them. Securing a common purpose, a clear vision, and explaining what's in it for them is how you ensure successful adoption.
Q: With so many opportunities, software features and processes within a firm, how did you know where to start?
A: Initially I worked with the fee earners to determine what they wanted to achieve, to explore their expectations, and what they saw as challenges. This ultimately helped to manage our expectations to ensure the right amount of time and resource was allocated to the project.
Firstly, I wanted to determine what the fee earners challenges were. I used a simple, but very effective, enquiry model that I often use in one-to-one coaching sessions. I first got them to describe what their perfect ten looked and felt like. I noted what they wanted to have in a perfect world.
Then, using a scale from one to ten, I got them each to put a number against where they thought they were now. The honesty and accuracy of this starting point proved to be vital in the success of our project.
The next stage is to highlight what we'd need to achieve to get from where we are today to where they wanted to be. Sometimes the jump wasn't realistic, but we could easily map out key phases of the journey, based on realistic time scales, to get started in moving forward. Engaging with staff early on and allowing an honest and open platform for discussion is the best way to achieve buy-in from employees.
Once we had determined the steps and actions, we were able to determine the finer details and set out responsibilities and key deadlines. This outline plan was then shared with the team at Osprey, so they had visibility of what we wanted to achieve, and they provided great patience and support to help guide us in using Osprey in the best way for our firm.
Q: We've heard from so many firms that the key challenge is finding the time to dedicate to the software project, with so many other day-to-day client and case work to focus on, it can feel impossible to find the time. With a clear plan of action and a common goal to work towards, how did you ensure the work was completed?
A: Finding the time, with such busy schedules, is going to be an eternal problem, but the investment you put in upfront will pay dividends in the future. There were a few things we implemented at Brevitts to help effectively manage the time:
Breaking down the process into bite-sized, manageable chunks is key. It's easy to get overwhelmed, so schedule in focused time, well in advance, to ensure the work is fixed in place.
Allow that quality time to be spent away from the office, or in a section of the office where they won't be disturbed.
Delegate the tasks with confidence and hold people accountable to ensure you get where you need to be. If the team can see that the project is a priority of the leadership team then they're more likely to feel motivated for the task.
Identify software champions – and an implementation team if the organisation is larger – to ensure momentum. It's important that the responsibility for the project isn't only on one person. Little changes from a lot of people will have the biggest impact on the firm.
For each phase of our project, we started with a proof of concept on one area of the business. This allowed us to iron out problems and quickly realise benefits, which helped when rolling it out to other areas.
Q: What's the best piece of advice you could give to firms who are looking to implement a new case management solution or who are looking to embark on a review and refresh of their existing solution?
A: The best piece of advice I could give to any firm is it's important to be clear on what the project isn't. It's easy to feel overwhelmed with all the options and opportunities the software can bring but circling back to what this is not, can help keep things in perspective.
A software implementation is not an immediate solution to a problem. Whilst you'll experience some quick fixes and benefits, to fully maximise the software's potential, the project should be about creating a mindset that benefits the long-term success of the business, which impacts the team and its clients.
Similarly, this isn't a race with a definitive end point. The mindset and culture you create should enable a continuous development and improvement journey. By continuing to invest resource in training, process reviews, working with your software partner and implementing new digital tools, it will provide great operational benefits and help you to maximise return on investment.
And lastly, I'd like to say that you don't need project management qualifications to make this a success. Clear communication, encouragement and dedicating time and resource will help you to lean on the software to improve the performance of your firm and reach your goals.
If you would like to watch the full presentation with Laurence Sutton that took place during our Autumn 2021 Customer Roadshow, click the video link below: