Conveyancing Client & Case Management Software
Our conveyancing case management software helps you to to automate manual processes, reduce compliance errors, and help UK law firms deliver exceptional client service. All-in-one solution designed for both residential and commercial transactions.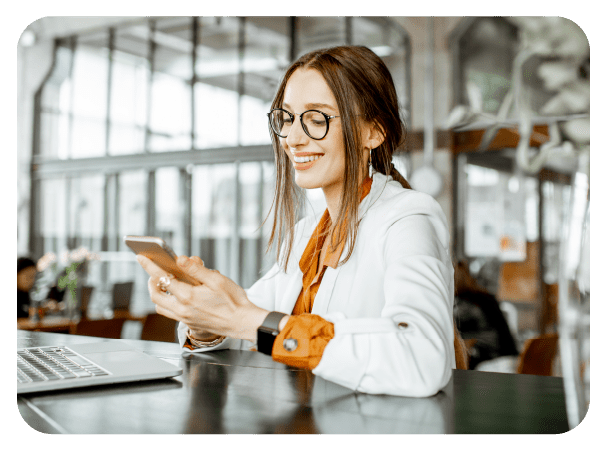 Digitally connecting you and your client
Meet the changing demands of clients and stay relevant in a competitive market with Osprey. You can offer instant conveyancing quote calculators on your website, a fully digital onboarding process with client web portals and real-time updates and collaboration with connected communication tools. Osprey's trusted conveyancing software allows your firm to deliver transparent and valuable services to your clients no matter where you're both located.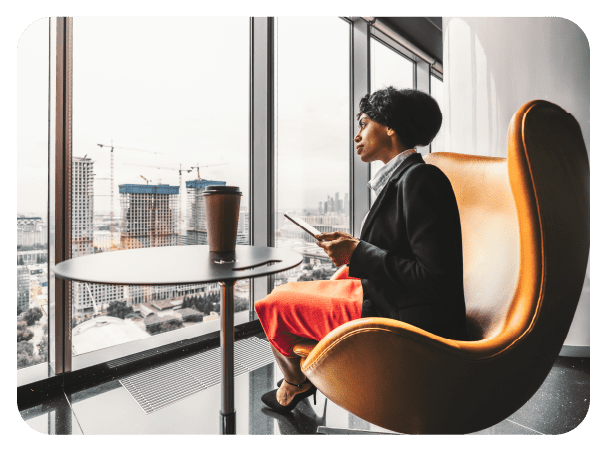 Automate conveyancing tasks with dedicated workflows
Access dedicated conveyancing software, mobile apps and workflows, all built by property lawyers, so you can focus on the work that matters. Configurable workflows enable you to automate repetitive manual tasks such as scheduling update emails to estate agents, producing completion statements and scheduling key dates & task reminders. Osprey's specialised conveyancing features improve the client experience by making your conveyancing cases run smoothly.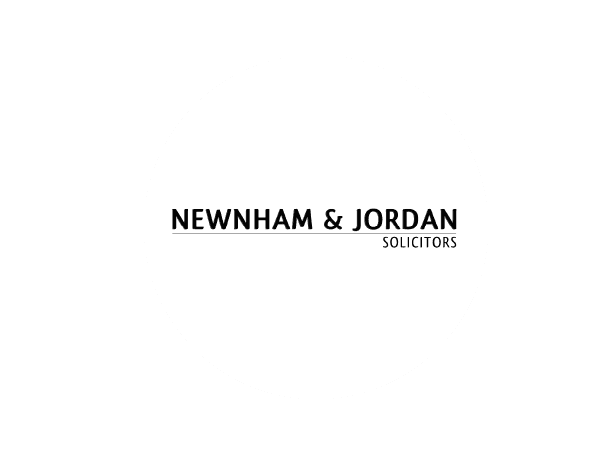 Newnham & Jordan stay competitive using Osprey's automated workflows
"Time savings are important for us and our clients. We use a host of workflows, especially around conveyancing work, which would otherwise be very time-consuming. There's a workflow in place for everything.
"Matters can now be set up in at least half the time it normally takes, so I would recommend you take a look at Osprey. There are numerous time-saving features within the software that bring value to our firm on a daily basis."
James Newnham, Practice & Accounts Manager, Newnham & Jordan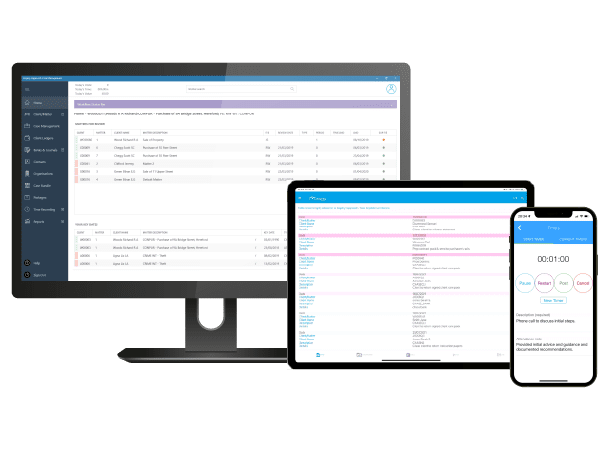 Conveyancing software key features:
Specialised workflows
Our conveyancing workflows detail all the key stages of your conveyancing case from instruction to completion, saving you precious resource. Each workflow is configurable to your firm and is integrated with our key conveyancing partners.
Compliance tools
Easily achieve the CQS accreditation, prepare for legal audits, and reduce the cost and time of creating your PII proposal with the conveyancing compliance tools in Osprey.
Automatically generate forms
Fields inside legal conveyancing forms and precedents can be automatically populated with data from the client and matter. Digitally store and manage your documents for a more efficient process.
Digital client onboarding portal
An easy and convenient web portal and mobile app that helps you onboarding clients and manage their transactions digitally. Capture data, upload documents, complete ID checks, share case updates, and more.
Reporting & dashboards
Build real-time PII dashboards and compliance reports to ensure you're proactively reducing risk and can act as soon as possible to avoid complications.
Improved security
Securely share bank details in our web portal, rather than via email in TA13 forms or estate agent invoices.
Seamless integrations
You have better things to do than data entry, that's why Osprey integrates with leading search and legal document providers so you can complete your conveyancing cases quicker.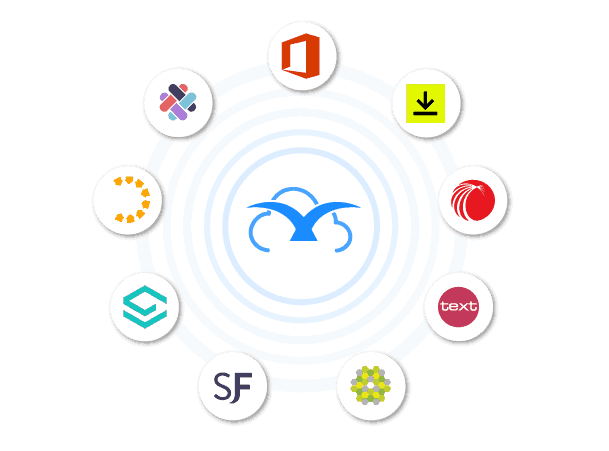 InfoTrack
Digitalise the conveyancing process so you can run a more profitable firm that focuses on the client, not administration. Order digital AP1 searches, AML checks and SDLT submissions while digitising your onboarding process, all from within a single, powerful platform with the InfoTrack integration.
Coadjute
Coadjute is digitally connecting conveyancers with all parties involved in the property transaction, enabling firms to easily collaborate and share key details more securely.
Searchflow
Osprey integrates with Searchflow, the market-leading provider of conveyancing search solutions, to improve the efficiencies of your conveyancing processes.
DocuSign
Get your work done faster with the world's number one way to sign electronically. DocuSign is trusted by millions and, when integrated with Osprey, law firms can offer clients a fast and effective digital service that saves time and money.
Frequently Asked Questions
The Osprey Approach all-in-one solution
The complete Osprey Approach solution combines comprehensive case management, powerful practice management, legal accounting, and streamlined client management – enabling your firm to run a streamlined and profitable operation that exceeds client expectations.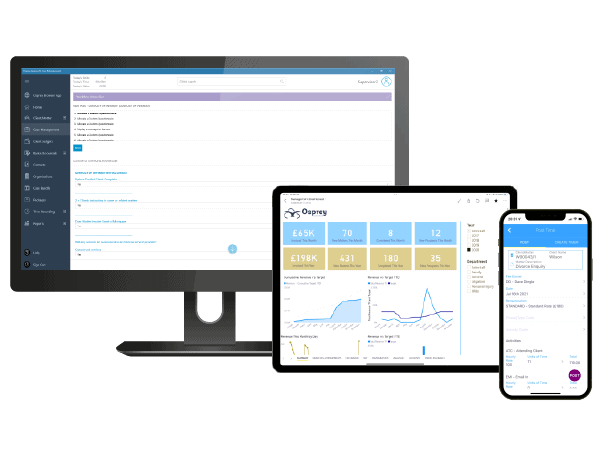 See Osprey in action
Discover the power of Osprey Approach in a free, no obligation demonstration, and learn why thousands of lawyers trust our software solution to manage their firm. Complete the form and one of our product experts will be in touch to find out more about your firm's needs and to book a meeting at a time that suits you.